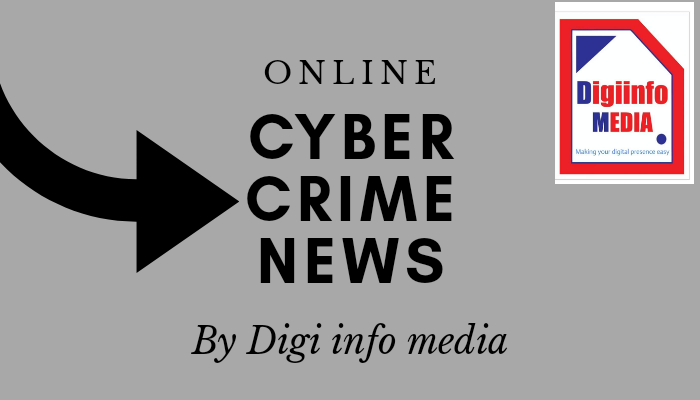 Cyber crime in Faridabad
By – Paricha Goyal
Introduction
Faridabad is the most populous city in the Indian state of Haryana. It is a leading industrial centre and is situated in the National Capital Region bordering the Indian capital New Delhi. The Government of India included it in the second list of Smart Cities Mission on 24 May 2016. Faridabad has been described as the eighth fastest growing city in the world and the third in India by the City Mayors Foundation survey. As per the 2001 Delhi regional plan, Faridabad is part of the Delhi Metropolitan Area (DMA). In past few years, there has been tremendous increase of cyber crimes in Faridabad.
Cyber crime incidents in Faridabad
A businessman robbed of Rs 10,50,000 (Net Banking)
A businessman had an account with ICICI Bank sector-16, Faridabad was robbed of more than Rs 10 lakh from his bank account. He found that the registered mobile number was also changed in the bank records without his information to prevent sending of messages to the number. A case has been registered with Police Station Central, Faridabad under section 420 (cheating) of IPC and section 66 (sending offensive and false messages through internet) of IT Act. On April 23, an amount of Rs 10,50,000 was withdrawn from his bank account without his knowledge, according to a complaint filed by him with the police. Upon enquiring, it was learnt that an amount of Rs 8,00,000 was withdrawn from Kashmere gate branch of the bank while another Rs 2,50,000 was drawn from Shaktinagar branch in Delhi.
Man arrested for allegedly posting inflammatory post on social media
Faridabad Police have arrested a man for allegedly posting inflammatory posts on the social media platform. He has been identified as Anil, a resident of Sidola village in Faridabad. A mobile phone has been recovered from the accused. Today the accused was produced in the court, which sent him to 14-day judicial custody. The statement posted by him was provocative in nature and promoting enmity towards a particular section of the society.
Preventive measures suggested by Faridabad police to battle cyber crime
Awareness on Cyber Crime for Mobile Phone and internet users
On purchase of mobile phone, demand guarantee card and cash receipt. When you loose your mobile phone, immediately prefer complaint with IMEI number to the nearest police station. If you want to know your Mobile phone IMEI number dial *#06#.
Don't keep your cell phone blue tooth in activation mode always.
When you hand over the cell phone to service centre, remove the sim card and memory card.
All mobile users should install anti-theft software in their cell phone which will facilitate to trace the lost phone.
Don't believe the e-mails, stating that you have won a prize or lottery.
Use your credit card numbers only in the trusted website.
Send information to the websites or e-mails only after verifying.
It is a punishable offence if any threat message / abusive, obsessive pictures are sent to others.
Avoid using your name, phone number, photos and other personal details in internet site.
Bank Fraud
The cheque holders should not issue signed blank cheque to any person.
While applying for bank loan, don't submit the documents through brokers or intermediaries.
Bank officers should verify the genuineness of the document before issuing loans.
Credit Card Fraud
Furnish correct information of your residential address, salary particulars, ID card, Phone number, to obtain credit card.
Credit card should be kept in your safe custody and the PIN number should be kept confidentially.
Back side of the credit card should be signed by the customer.
Entrustment Fraud and Cheating
Don't lend your money on faith and without proper evidence.
Don't believe the advertisements offering attractive gifts and prizes.
Don't believe in the inducement / words of the strangers who contact directly or through phone.
Passport Forgery
Online registration procedures system which was newly launched shall be used, to get new passport or renewal of the old passport. In online registration they will specify the date on which the application should submitted at the Regional Passport Office. So, avoid engaging agent or brokers to get passport.
The person who returned from foreign countries or those whose validity date of passport has expired should not give their passport to others. They may forge the passport by changing the photos and put you in trouble.
Conclusion
From the incidents stated above we can clearly see that the crime rate is increasing day by day and people committing these crimes are very smart. Its our responsibility to follow the guidelines given by the police and save ourselves from such crime. The guidelines are not so difficult to follow and all we have to do is just stay aware.