BECOMING A CYBER LAWYER IN INDIA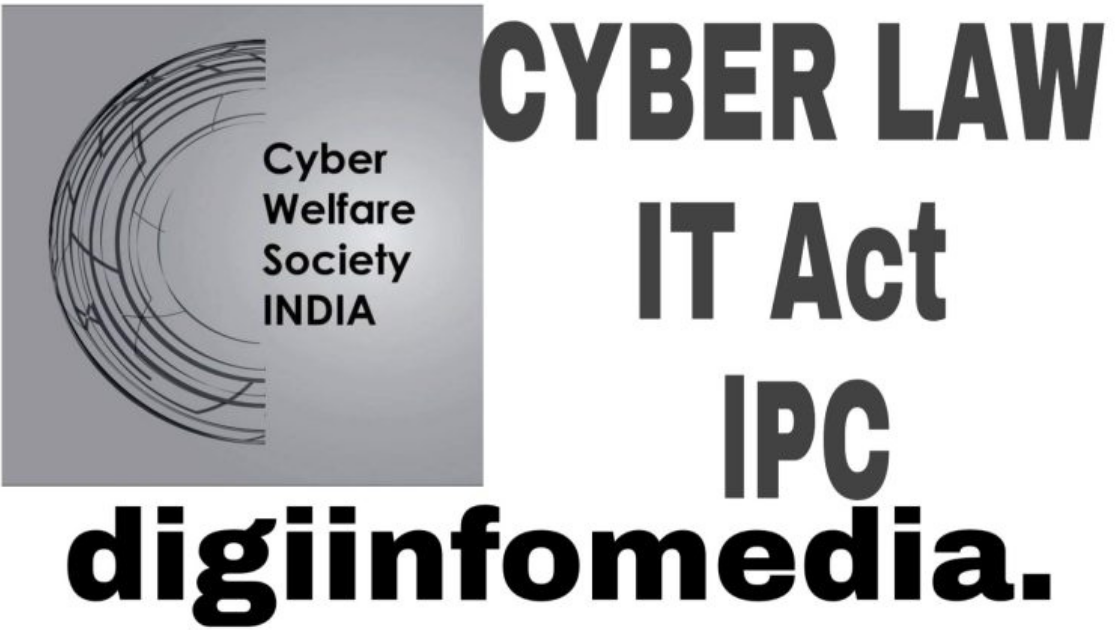 CYBER LAWYER IN INDIA
By Pranika:-
India has more than 550 million internet users, the second largest internet population in the world. While the internet brings people across the world together, and information at our doorstep, it is no doubt laced with drawbacks, like cyber-crime. With the ever-increasing internet usage and the commensurate increase in cyber-crime, involving breaches of online data security and privacy, Cyber Law is an up and coming field. While the industry still lacks the adequate impetus, becoming a cyber lawyer is an attractive career opportunity.
It is an area of law that deals with the cyberspace and associated legal issues. Cyber Law deals with laws relating to cyber-crimes, electronic and digital signatures, intellectual property and data protection and privacy, freedom of speech, cyber terrorism and others. What's even more interesting is that each time we log online, we are under the jurisdiction of cyber law. Cyber crime is any crime committed with the aid/medium of a computer and telecommunication technology. Hence, the reach and expanse of the law is wide and thus the demand for cyber law professionals is on the rise.
JOB PROFILE
Just like the far and wide reach of cyber law, job opportunities in the field are multiple. One could work as a Cyber Consultant, Legal Advisor, Research Assistant, go into litigation and so on. The organisations offering these jobs are not limited to law firms, but also include IT giants, Corporate houses, public departments, law enforcement agencies, and voluntary organisations working in the sector.
While the work may include research and analysis of the state of cyber laws in India and dealing in cyber-attack cases on a regular basis, it is a lucrative job with numerous employment opportunities and hefty salaries. The hotspots that offer the job are the metropolitan cities, the primary hub being Bangalore. Roughly 27,000 cybercrimes were reported in 2018 in the country, and the number has been increasing since, the sector has great growth potential.
SKILLS REQUIRED
Tech savvy- having a good knowledge of the Internet, networks, and computer hardware and software
Ability to understand the nuances of law
Excellent Researching skills
Strong Analytical and Critical skills
Good Communication skills
In order to become a Cyber Lawyer, a specialization in Cyber Law is required at the postgraduate level. To be eligible for the postgraduate specialization, having a bachelor's degree in programme of law (LLB) is necessary. Various law schools all over the country, the most prominent ones being the NLUs, offer the degree. The popular examinations after graduating 12th standard in any stream are CLAT, AILET, LSAT and others. Some colleges also offer an integrated undergraduate law course coupled with specialisation in Cyber Law.
After obtaining an LLB degree, a postgraduate diploma or a Masters in Law (LLM) can be pursued, that provides specialization in Cyber Law. The duration of the programme is generally between 1-2 years. Certain universities also offer online certification courses.
Following are some of the prominent courses in Cyber Law:
MS in Cyber Law and Information Security by NLIU Bhopal (PG)
Tech LLB Hons. By UPES Dehradun (UG)
PG Diploma in Cyber Law by Indian Law Institute (PG)
*UG—Undergraduate course, PG—Postgraduate course
COST: The integrated undergraduate degree in Law usually costs between INR 20,000-3,00,000. The postgraduate diploma and certificate courses cost much less. The postgraduate degree (LLM), however, may cost upto INR 2,00,000.
USEFUL BOOKS AND STUDY MATERIAL
Cyber Law – The Indian Perspective by Pankaj Duggal
Ratanlal and Dhirajlal's The Indian Penal Code
Cyber Law Simplified by Vivek Sood
Information Technology Law and Practice by Vakul Sharma
Legal Framework on Cyber Crimes by Mani
ALTERNATIVES IF THE CAREER DOESN'T SUIT YOU
Despite being a rewarding and thriving career opportunity, if you don't find yourself enjoying your job, there are always other options like: PhD Scholar, legal journalist, college lecturer and law reporter, among others.
All the best!