BAN OF E-CIGARETTES in India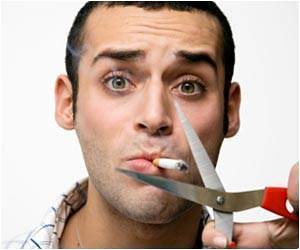 Rupal
What are E-Cigarettes?
An e-cigarette, short for electronic cigarette, is a battery-operated device. One of a large variety of Electronic Nicotine Delivery Systems (ENDS), an e-cigarette emits vaporized nicotine, or non-nicotine solutions. The user inhales it looking for a sensation similar to inhaling tobacco smoke, but without the smoke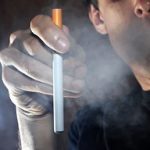 The Modi Government announced the ban of e-cigarettes saying that its affecting youth a lot and their addiction is increasing lot,they decided to ban sale,storage and manufacture of E-cigarettes.
Once the ban comes into force, consumption, production, manufacturing, import, export, transport, sale, distribution, storage and advertisement of e-cigarettes would become illegal in India.
Niramala Sitaraman Union Finance Minister said that "E-cigarettes were promoted as a way to get people out of their smoking habits but reports have shown that many people are not using it as [a] weaning mechanism but are rather addicted to it.
The government said that banning e-cigarette is due to youth ,they are getting more into it and they are most vulnerable to health hazards because of consumption of e-cigarettes.
"These novel products come with attractive appearances and multiple flavors and their use has increased exponentially and has acquired epidemic proportions in developed countries, especially among youth and children," the government said in a statement.
E-cigarettes worth $1,91,781 were imported in India between 2016-16 and 2018-19
>India is not the only country to ban e-cigarettes. The product has been completely banned in 25 countries including Brazil and Singapore. Market authorization for the product is required in 17 other countries.
>However, the use of nicotine in most e-cigarette brands as well as the emergence of different flavors, along with reports of many other health risks including severe lung illnesses associated with vaping have made e-cigarettes as controversial as tobacco itself.
>E-cigarettes do not burn like traditional cigarettes, but utilize instead a liquid which burns into vapor when used. The liquid used comes in several flavors, from fruit-based flavors, to coffee, cotton candy and bubblegum, which young men and women potentially find appealing.
Experts argue that while e-cigarettes do not contain an estimated 7,000 chemicals, including tar present in tobacco, a number of substances which the liquid contains could be potentially harmful. Those in favor of vaping also argue for e-cigarettes being an odorless alternative as well as causing less pollution.
This decision is a follow up of a 2018 advisory that the central government had sent to all state governments asking them to consider banning e-cigarettes.