DELHI PETROL PRICES RISE BY RUPEES 1.59/LTR AND DIESEL RUPEES 1.34/LTR AFTER SAUDI ATTACKS IN PAST TWO YEARS.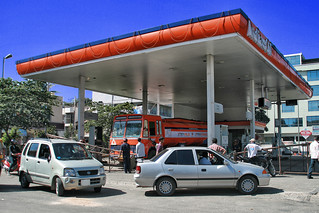 Rupal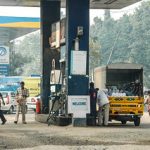 Petrol price was on Sunday hiked by 27 paise to Rs 73.62 a litre in the Delhi market — the benchmark for national rates, according to a price notification by state-owned oil firms.
Among all the states of India Maharashtra is the states having highest prices and Andaman and Nicobar having the lowest,prices in Madhya Pradesh have also increased.
Petrol prices have soared by Rs 1.59 a liter and diesel by Rs 1.31 in the last six days — the most since daily price revision was introduced in 2017, as a massive strike at Saudi Arabian oil facilities jolted oil markets.
Price of diesel was increased by 18 paise to Rs 66.74 per liter in Delhi.
This is the sixth straight daily increase and has taken the cumulative price hike since September 17 to Rs 1.59 per liter in case of petrol and Rs 1.31 for diesel.
Attackers using low-flying drones and cruise missiles knocked out 5.7 million barrels of production, or about 60 per cent of what Saudi Arabia currently produces. It was the largest supply disruption in history.
India depends on Saudi Arabia for a fifth of its oil imports and has been in constant touch with Kingdom officials on securing its supplies.
Oil Minister Dharmendra Pradhan on Thursday spoke to Saudi Arabia's new oil minister Prince Abdulaziz bin Salman to discuss the supply plan. Saudi Arabia, according to Pradhan, has assured India of meeting all its committed oil supplies.
India imports 83 per cent of its oil needs, with Saudi Arabia supplying a fifth of the purchases.
Saudi Arabia is its second-biggest supplier after Iraq. It sold 40.33 million tonnes of crude oil to India in 2018-19 fiscal, when the country had imported 207.3 million tonnes of oil.
China, South Korea, Japan and India are the biggest takers of the Saudi oil in Asia, with China and Japan leading the pack at an average of 900-1,100 kilo barrels per day each. India could be most exposed as its reserves are the lowest.