Afraid of online scams? Here's an advisory for OLX fraud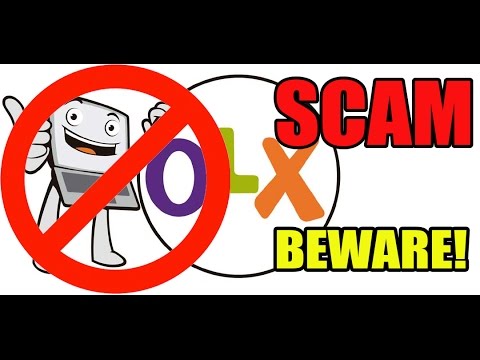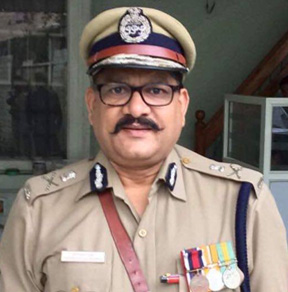 Nirmeeti Patole:-
In today's fast paced world, online shopping is increasing day by day. As internet is easily available at any place and any time, online shopping is preferred and it does not consume much time. There are many 'Free Advertisement Companies' like OLX and Quikr available on Internet. Through these platforms, we can freely advertise to sell our old products. If you are also buying or selling products via these advertising sites, then you need to be alert. State Cyber Police, Madhya Pradesh wish to give an advisory on OlX fraud. Purushottam Sharma has a key role to play in this advisory.
There are many fraudsters who are looking forward to cheat people by putting attractive and bogus advertisements on these sites. State Cyber Police, Madhya Pradesh has consistently received many complaints regarding online frauds. Cyber police believes that it is their responsibility to bring awareness among common people regarding the increasing digital frauds.
What OLX is all about?
OLX is an online marketplace where people get an opportunity for free advertising.  They can display an advertisement of selling their old products along with their name and mobile numbers freely. As the ad is public and could be accessed by anyone, interested buyer can easily contact the concerned person.
Ways of doing OlX frauds:
Pretend to be a person from army or paramilitary force: – Cyber criminals put fake advertising posts of selling bikes, cars, expensive mobiles, essential goods used in houses etc. They upload these posts by claiming themselves to be soldiers and army men. They also cheat people by giving the reasons of their transfer in new posting to sell old things. To gain the trust of buyer, fraudsters even send photos of their false identity cards and canteen cards. If the purchaser requests to show the products, then scamsters decline by saying that civilians are not allowed in army area. They also try to manipulate by claiming that other customers are ready to purchase the products and hence convince them to buy it. People trust them due to the army or paramilitary tag. Due to the desire of cheat products, common people get trapped in this fraud by making advance online payment.
Obtain personal documents due to fraud: – If you put ad of your car, bike or any other product, that you wish to sell, then be aware. Cyber criminals will ask for your aadhaar card, registration card of your vehicle, insurance and many other details to confirm whether you are the real owner of the car. By obtaining all these personal information, fraudsters cheat other people by putting your own advertisements of cars and bikes.
Claim to send products via courier: – From initial stage only, scamsters try to convince people through phone or WhatsApp chat to give advance online payment. If a person doesn't pay, then the fraudster assures to courier the products and sends a photo of fake courier slip. But in reality, the courier is empty. Believing the promise of fraudsters, people make online payment before the arrival of products.
Take away the vehicles by giving the reason of test drive: – If you put ads of selling your vehicles on OLX, then cyber criminals, by showing a deep interest in purchasing your car, requests to meet you in an isolated place. They run away by taking off your car in the name of test drive.
Send a link of request money: – Cyber criminals first ask to make advance payments via E-Wallet or UPI. But later, they make false claims that payment is not being accepted by E-Wallet and UPI. They forward a link in which you have to click on the option of Pay/Send Money and put your UPI pin, through which your payments would be accepted. Once you put the UPI pin, the money gets transferred from your account to the account of fraudster as that link is of request money.
How to get out of these frauds:
Shop from trusted websites:  Prefer trust-worthy sites for purchasing things. Check out the public reviews for validation of those sites.
Make the payment only after meeting that concerned person: Before making the advanced payment, don't forget to meet the seller in person and interact with him face to face. Meet that person at public place and check the legitimacy of products.
Don't click on the link of request money: If someone sends a link of request money, don't click on that fake link as it is used to loot your money.
Check the reality and truth behind courier slip: Don't make the advance payment unless and until you go through the slip which the seller sends. Check it properly and don't blindly trust the seller.
Don't trust the WhatsApp chat: Avoid believing in WhatsApp chats and personally meet the supplier.
Agree to test drive after obtaining sufficient information: This stage is crucial as fraudsters can cheat you in the name of test drive. After knowing all the details of the concerned company or seller, then only agree for test driving of your vehicle.