A win forgotten: scenario of sports in India.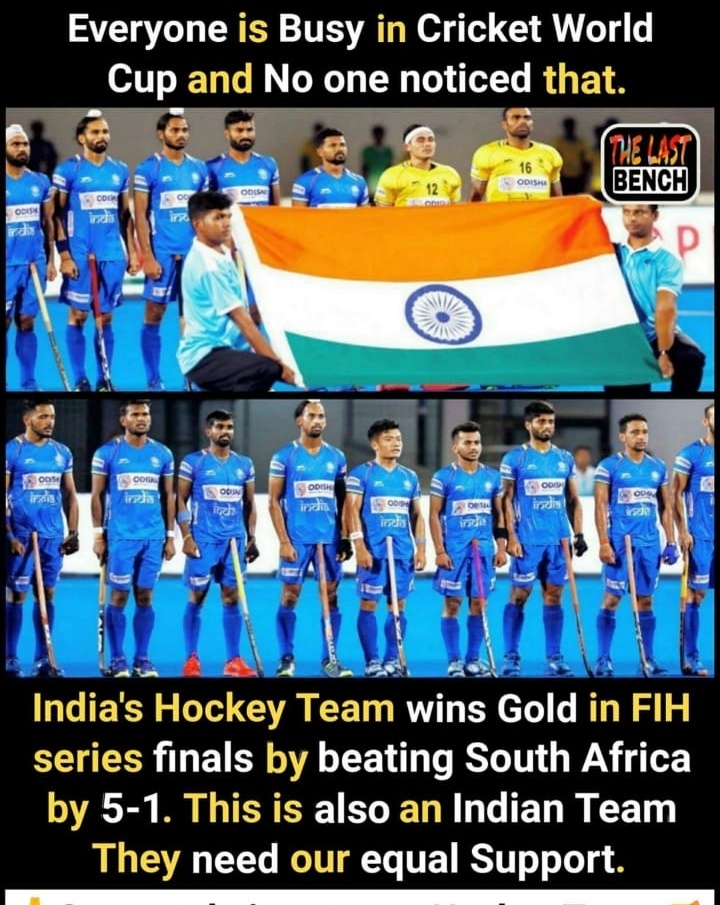 Shruti Saxena:–
"Dhoni finishes off in style, India lifts the world cup after 28 years" this commentary done by Ravi Shastri during Cricket world cup 2011 still rejuvenates in the minds of Indians. But count of people who remembers the names of Indian medal holders in international games like Olympics or Asian Games is very less.
Highly commercialized, Cricket is one sport that have gained alot of popularity in India. Cricket players are not merely "cricketers" but have become "Stars" or being more specific "celebrities". We see them not only on fields but also on TV ads regularly. Cricket has given Indians a lot of proud moments by its achievements internationally as well as domestically. But the popularity of cricket have overshadowed other sports played in India like kabaddi, hockey, tennis etc. These games are also important and sportsperson involved in these equally work hard to win.
Recently, India attained a comprehensive victory in Finals of HOCKEY TOURNAMENT organised by International Hockey Federation against South Africa by score of 5-1. This was indeed a moment to celebrate. A win to be remembered was ignored by Indians who focused majorly on upcoming cricket world cup match between India and Pakistan. Status of hockey was marginalized at this moment. All the excitement and encouragement was for cricket. Indians did not even appreciated another sports team( hockey team) which provided equal efforts to win the tournament as the Indian cricket team does.
Even government by looking at low level of interest people have in other sports provide less funds for their development. Media plays an important role in exaggerating cricket and cricketers as well. Even personal lives of cricketers becomes a great source of entertainment. Therefore, what we require today is awareness of other kinds of sports. Government should take steps in development of other sports.These steps would increase number of achievement in field of sports such as hockey. An appreciating and motivating audience should be the first step towards change.