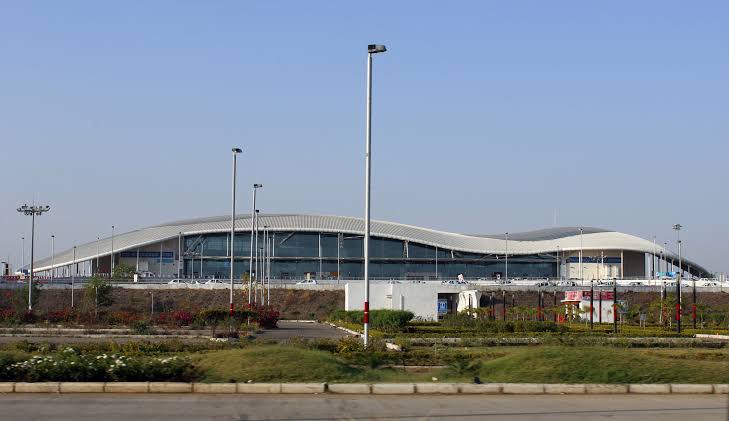 Just like every Indian city, Bhopal too, has numerous stories to tell. These stories unfurl in the form of historical marvels and tourist attractions. Let's look at a list of What To See In Bhopal.
Sadar Manzil
This site served as the ruling quarters for the Nawabs who rules Bhopal, ages ago. It was meant to be used as a meeting place for officials and for public and official gatherings. Today, it is frequented by tourists as an example of ornate architecture.
Upper And Lower Lakes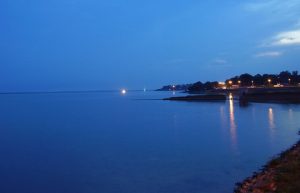 While many cities have a lake, Bhopal is unique in possessing two. These are know as the Upper and Lower Lakes. The former is known today as Bhojtal, in honor of Raja Bhoj, who is believed to have gotten it constructed. Nearby lies the Chotta Talaab, completing the Bhoj Wetlands. These lakes have great cultural and sentimental value in addition to being tourist spots.
Van Vihar National Park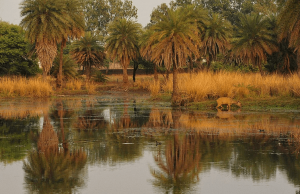 Established way back in 1979, this is one of the most popular National Parks in the country. Spanning an area of about 445 hectares, it houses a number of animals. A unique feature is the zoological construction, which gives it the vibe of something midway between a zoo and a National Park.
Bhojour Temple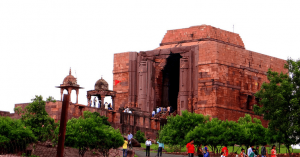 This temple, which was built by Raja Bhoj, is dedicated to Lord Shiva, and is one of the most popluated attractions during holidays. The Shivalinga here is the largest structure in the world to be built out of a single stone, at 7.1ft high.Thr temple is full of beautiful decorations and intricate motifs, displaying the rich architectural grandeur of the city.
Moti Masjid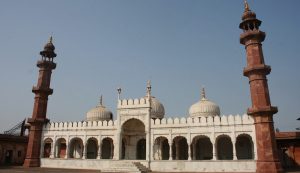 Built in 1860 under the rule of Sikendar Jahan Begum, this mosque is also know as Pearl Mosque. The name is ascribed to it's sparkly white flooring. Remarkably similar to Jama Masjid in architecture, this comparatively small site is famous among Muslims.
Bhimbetka Caves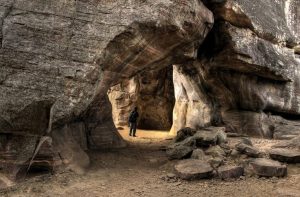 Being a UNESCO World Heritage Site, it's pretty obvious that this would pop up in the 'must visit' sightseeing locations in Bhopal. Replete with centuries old wall paintings, dating back to the Paleolithic and Medieval ages. Apart from being a wondrous beauty to behold, these paintings also hint to the lifestyle of those bygone eras.
Saanchi Stupa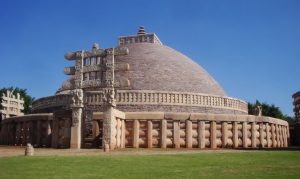 Perhaps the most important tourist attraction in all of Bhopal, this structure, dating back to the great Mauryan Empire, is located 46kn from the main city. It was constructed under Ashoka's orders, as a symbol of the Buddhist teachings. Carved from a single semi-circular rock, it is known to house age-old Buddha relics.
National Museum Of Mankind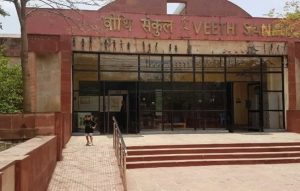 Also known as the Tribal Habitat Museum, this was established in 1977, and renamed in honor of Rajeev Gandhi in 1993. It houses collections of elaborate dioramas, depicting the lives of people in the bygone eras, and prehistoric times.
There's many more places you can visit. Here's a link to an even longer list of tourist sites. Enjoy!!
https://www.tourmyindia.com/blog/place-to-see-bhopal-madhya-pradesh/