Thrilling Launch of Chandrayaan-2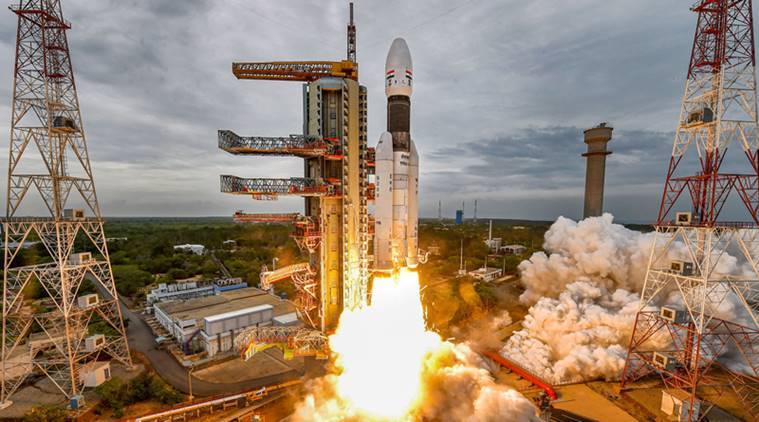 Nirmeeti Patole:-
Yesterday was the day of immense pleasure for every Indian. Chandrayaan-2 was finally launched through tireless slogging of ISRO scientists, technicians and all those involved in this historic launch. GSLV Mark 3 injected Chandrayaan-2 into the orbit. This thrilling launch took place at 2:43 pm from Sriharikota, Andhra Pradesh. All were glued to their television sets to be a part of such noteworthy event. The take off which came to a pause, due to technical snag, bounced back gracefully within a week.
It was a special moment for all as the smiles, claps, hugs and cheering for this spectacular launch made the scenario more engaging and exciting. This 'Bahubali' rocket, owing to its hefty weight of 640-tonne, was set to take off. GSLV Mark 3 is 44-meters long and as giant as a 15-storey building. Aim of the mission is to explore the south polar region of the moon.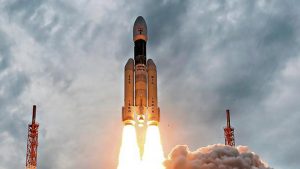 Chandrayaan-2 mission will take seven weeks to reach the moon. It is comprised of an orbiter, a lander named 'Vikram' and a rover named 'Pragyaan'. This mission's cost is Rs 978 crore which will carry 15 important lunar actions. Predictions state that, it will land on moon at 2:58 am on September 7. This in turn will give India a golden opportunity to become the 4th nation –after the US, Russia and China to achieve this success.
The first mission to moon was launched in October, 2008. So, far India has sent up three 'GSLV Mark 3' rockets. This rocket will also be utilized for India's manned space mission in 2022. The main goal of Chandrayaan-2 will be to discover the origin of moon and analyse the water level on or below lunar surface.
Hence this dream project has taken a magnificent turn and made India proud. Stunning experience of the launch proved to be a treat for many and the atmosphere was fulfilled with ecstasy and aspirations. The ISRO team received appreciations and applauds for their extensive research and study. It was a moment to cherish forever as it depicted the energy of our beloved tricolour.