The Role Of A Parent In Ensuring A Kid's Cyber Safety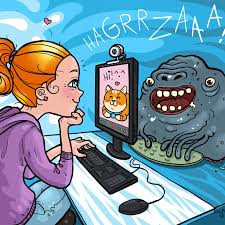 It's 2019, and today, if you ask a child if they'll be able to manage without a phone, the most likely answer will be an adamant 'no'. The cyber world has become an essential part of an average schoolgoer's life, to the point where they deem it necessary for a normal lifestyle. And true enough, the internet with all its wonders really is a great friend, providing education, and fun, together.
But what comes hidden behind this facade is the fact that the web is a vicious network of thugs, set in place to take advantage of the unassuming. So, it's imperative that parents take an active role in ensuring that their kids are well-informed about the threats that the internet, and especially, social media, poses.
---
The Basics About Social Networking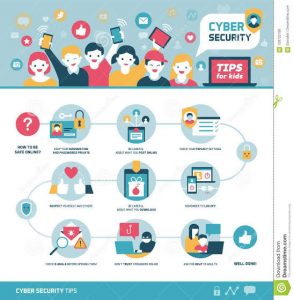 The legal age for joining most of the social networking platforms is 13, though most kids end up making accounts way before they even step into their teens. Either way, they're still very young, and are hardly aware of what's safe and what isn't, when it comes to sharing personal information. The most important thing is for parents to be vigilant enough to know what goes on in their child's life, and open enough to allow the children to talk to them freely about issues.
Children need to be educated about the potential hazards of what they share on such sites, as well as with whom they converse. They need to know that it's not safe to share any personal details, or in fact, have any contact, with people they don't know prior. And even if they do, they're still better off being wary. Posting pictures online shouldn't be too frequent an activity, and they must ponder over what they're posting before they post it.
---
Bullies At Large
Bullies have always been around, but which such sites, they've gotten on a whole new level. Now it's not only people who know you that bully you, but even complete strangers might just strike up a controversy about a simple post or a single photo, hell bent on spreading hate. What' worse is that many a times, they can't actually be traced, and that just ends up making them even harsher on the victims. As such, parents need to educate their children about what's right and wrong when they post comments online, and need to persuade them to open up in case they face any inappropriate behavior online. Another thing that children need to be made aware about is cyber stalking. They need to know the line between just a friendly comment on a post, and a strong of persistent messages and comments, trying really hard to catch one's attention. They also need to know about the helplines and support groups which have been set up to ensure people spend a secure time online.
---
Show You Care
Most of all, parents need to involved in their child's life, and need to be attentive, so as to sense if ever the child is in any sort of problem that he/she is reluctant to share, and need to tell them it's okay to be scared of something online, and that they've got their parents to fall back on. Giving time to one's children is essential, as neglect more often than not, ends up pushing them away to the point that they start believing they can handle stuff on their own, when in reality, they can't, and neither are they supposed to.