SP Sharma assures students to believe police as their friends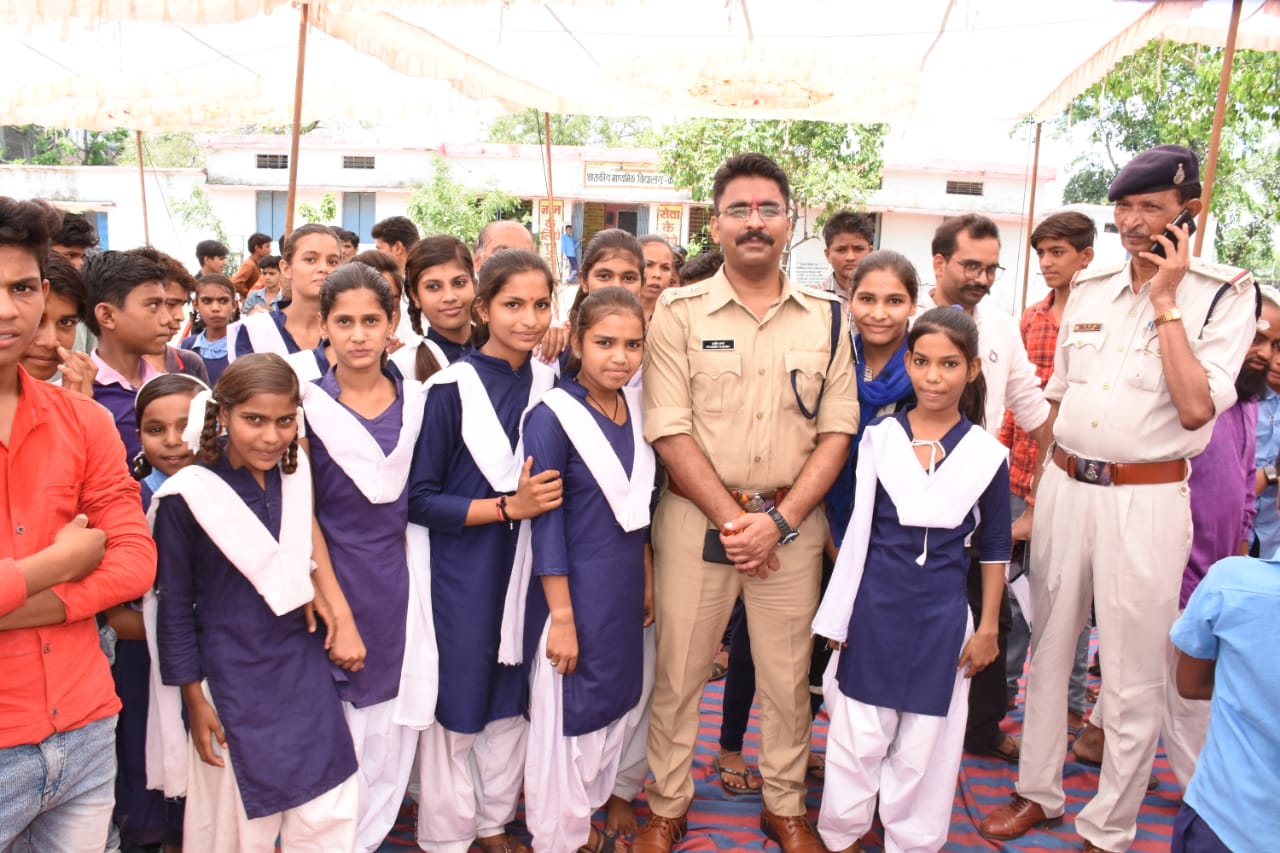 Rajgarh: A public awareness camp was organized at Government school, Karedi in which Pradeep Sharma, Superintendent of Police interacted with students regarding social media awareness and other constructive topics. With the initiative of Karedi police station, this public awareness camp was organized, in which several brainstorming discussions were held. In this noble event, Pradeep Sharma, SP of Rajgarh was the chief attraction who inspired and educated the young children.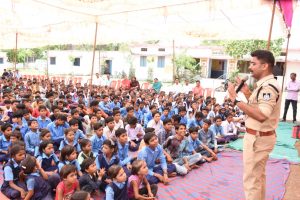 Along with making them aware about various social media, he also ignited a sense of encouragement for tree plantation. The SP highlighted the importance of trees and plants in our life and told them to plant more and more trees.  He also discussed about environment conservation and how we humans need to do something for our mother earth.
n his keynote address, he spoke about the women empowerment and protection of women. He educated the students on the concept of 'Good Touch' and 'Bad Touch' and advised the children to talk freely with their parents and tell them if anything wrong happens. The SP answered all questions raised by the students in a very enthusiastic and energetic manner.
He also talked about the role of police in society and the responsibilities of police to contribute towards betterment of the society. Apart from this, he also carefully listened to the opinions of the girls regarding women empowerment. He shared information about several services like women helpline numbers, 'Dial 100'- a Police emergency service and children helpline numbers. Along with this, he also told some techniques for self-defense and how to fight in the toughest time period.
He established a well connect with the students and told them "Police are your friends and feel free to talk about any issue to the police". He assured all the required help from police to the students. He instructed the children to remain in contact with their parents and elders regarding any wrong activities or violence against women. In this event, along with the school staff, Mr. J.B Rai, Mr. Babool Patel and other policemen were present. A message of two-way communication of police and students to bring development was given through this program.