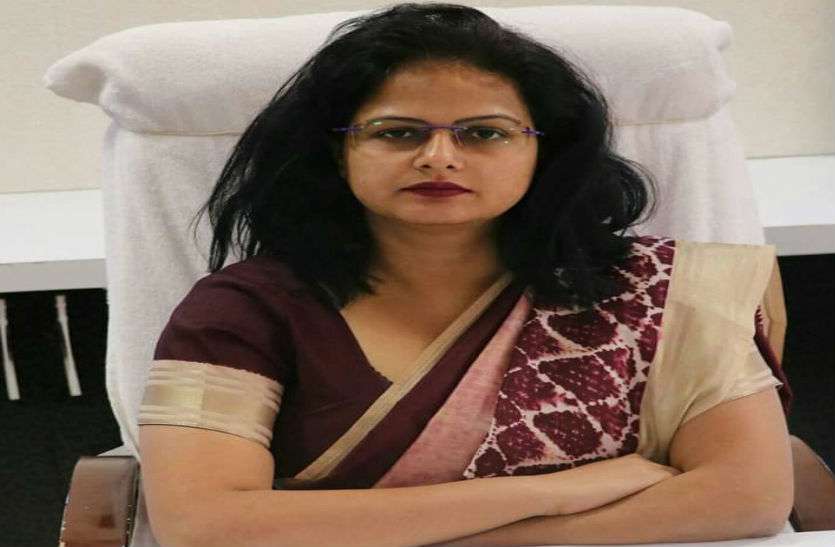 Nirmeeti Patole:
Nidhi Nivedita, the collector of Rajgarh district, who is known for her unique style and smartness has once displayed a different layer of her personality. Nidhi, an IAS officer, is well known for her quick decision making power and giving innovative yet unforgettable punishments. Due to her firm attitude, creative thinking and an unique punishment funda, she has become a popular collector in Rajgarh.
Recently, there was a Sadbhavna Daud (marathon run) in Rajgarh and all the officers were invited to participate in it. Government order and an official announcement was made that all should be present. But 26 careless officers neither reached the concerned place, nor stated any reason for not coming. Seeing this irresponsible attitude of these officers, Nidhi Nivedita punished them in an exceptional way.
People close to Nidhi claim that she is a fitness freak and doesn't compromise on health and discipline. This was the reason she announced very useful punishment to her subordinates which was related to health itself. She instructed them to run and only run. Even the officers ran up to 3 km. Interestingly, this punishment was not a typical harsh punishment but was very beneficial. Her motive behind giving this punishment was to bring awareness about health and its well-being.
26 officers were expected to run but the total number rose to 50. These additional officers also grabbed the opportunity and were present there. According to them, it was a great chance to exercise and thanked the collector for implementing this idea.
Similarly, in May, 2016, Nidhi came into the limelight when she exposed the wrongdoings of some officials in Singrauli district. When she went there to inspect the cleanliness and toilet drive, the Panchayat Secretary showed her fake photos of toilets that were not constructed. When she came to know about the reality, Nidhi made the Panchayat Secretary to do sit ups in front of all villagers.
Efforts of Nidhi Nivedita are worth-appreciating. She has a deep concern for health and safety. Recently, a food inspection was taking place and she herself visited those places and monitored the situation.
Many women in Rajgarh praise the collector due to her helpful nature. According to the people in Rajgarh, she is sentitive and straight-forward at the same time. She has helped needy people by donating blood and assisted orphans in getting admitted to schools. Nidhi has inspired many through her perseverance, creative ideas and a desire to do something for the society.