OTT PLATFORM AND IT'S LEGALITIES IN INDIA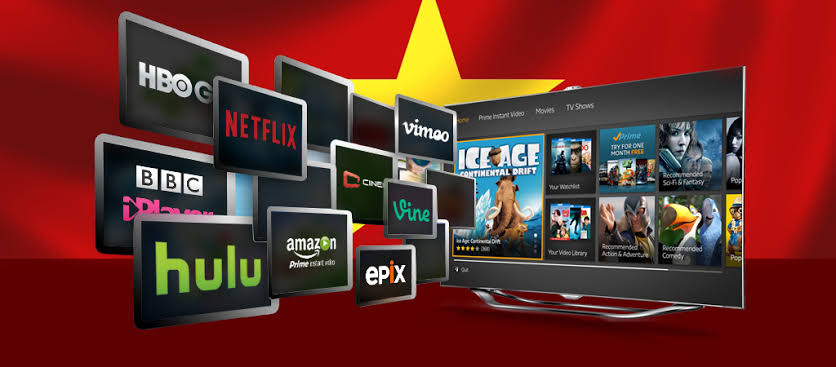 OTT platform and it's legalities in India
By – Paricha Goyal
The first dependent Indian OTT platform was BIGFlix, launched by Reliance Entertainment in 2008. In 2010, Digivive launched India's first OTT mobile app called nexGTv, which provides access to both live TV and on–demand content. nexGTV is the first app to live–stream Indian Premier League matches on mobile phones and did so during 2013 and 2014.
OTT gained significant momentum in India when both DittoTV (Zee) and Sony Liv were launched in the Indian market around 2013. DittoTV was an aggregator platform containing shows across all media channels including Star, Sony, Viacom, Zee, etc.
There are currently about 40 providers of over–the–top media services (OTT) in India, which distribute streaming media over the Internet. In fiscal year 2018, the OTT market in India was worth ₹2,150 crore (₹21.5 billion, US$303 million as of 2018), and its value grew to ₹35 billion in 2019. According to a KPMG report, the average time spent by Indian subscribers on various OTT platforms is 20–50 minutes.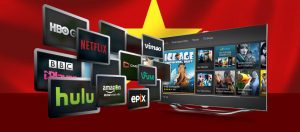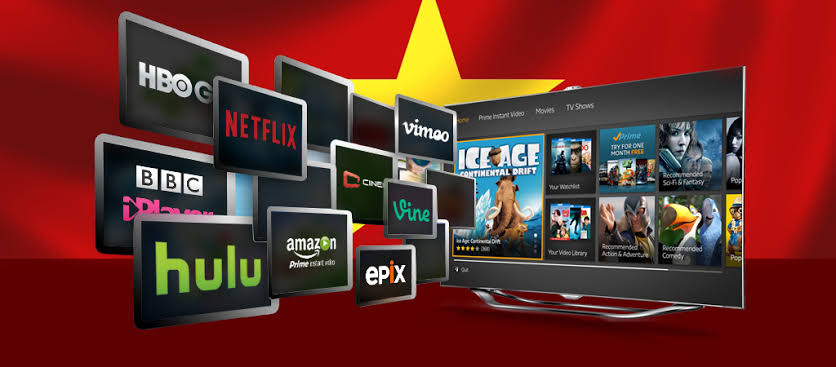 Definition of OTT
An over-the-top (OTT) media service is a streaming media service offered directly to viewers via the Internet. OTT bypasses cable, broadcast, and satellite television platforms, the companies that traditionally act as a controller or distributor of such content. It has also been used to describe no-carrier cell phones, where all communications are charged as data, avoiding monopolistic competition, or apps for phones that transmit data in this manner, including both those that replace other call methods and those that update software.
Types of OTT content
• OTT Television
Called online television or internet television or streaming television, remains the most popular OTT content. This signal is received over the Internet or through a cell phone network, as opposed to receiving the television signal from a terrestrial broadcast or satellite. Access is controlled by the video distributor, through either an app or a separate OTT dongle or box, connected to a phone, PC or smart television set. By mid-2017, 58 per cent of US households would access one in a given month and advertising revenues from OTT channels exceeded those from web browser plug-ins.
• OTT Messaging
Defined as instant messaging services or online chat provided by third parties, as an alternative to text messaging services provided by a mobile network operator. An example is the Facebook-owned mobile application WhatsApp, that serves to replace text messaging on Internet connected smartphones. Other providers of OTT messaging include Viber, WeChat, FaceTime, Skype, Telegram and the now defunct Google Allo.
• OTT voice calling
Called VOIP, capabilities, for instance, as provided by Skype, WeChat, Viber, and WhatsApp use open internet communication protocols to replace and sometimes enhance existing operator controlled services offered by mobile phone operators.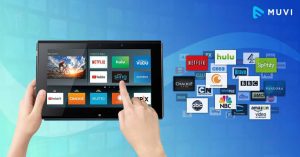 Rise of OTT in India
• Hotstar
Hotstar, (now Disney+ Hotstar), is the most subscribed–to OTT platform in India, owned by Star India as of 2018, with around 150 million active users and over 350 million downloads. According to Hotstar's India Watch Report 2018, 96% of watch time on Hotstar comes from videos longer than 20 minutes, while one–third of Hotstar subscribers watch television shows. In 2019, Hotstar began investing ₹120 crore in generating original content such as "Hotstar Specials".
• Netflix in India
American streaming service Netflix entered India in January 2016. In April 2017, it was registered as a limited liability partnership (LLP) and started commissioning content. It earned a net profit of ₹2020,000 (₹2.02 million) for fiscal year 2017. In fiscal year 2018, Netflix earned revenues of ₹580 million. According to Morgan Stanley Research, Netflix had the highest average watch time of more than 120 minutes but viewer counts of around 20 million in July 2018.
• Sony LIV
The OTT platform from Sony India, has 30 million viewers with an average watch time of around 60 minutes.
• nexGTv
It is the flagship product of Digivive, a company of Media Matrix Worldwide. Its app offers users entertainment across multple devices. It streams over 200 live TV channels and on–demand content, including movies, TV Shows and videos. In 2015, nexGTv launched India's first mobile talent discovery platform, called "SPOTLight", with director Imtiaz Ali. In 2016 nexGTV, launched its first original series ''Ïn My City" with Priyanka Chopra making her mobile series debut.
• Amazon Prime Video
It was launched in 2016. The platform has 2,300 titles available including 2,000 movies and about 400 shows. It has announced that it will invest ₹20 billion in creating original content in India. Besides English, Prime Video is available in six Indian languages as of December 2018. Amazon India launched Amazon Prime Music in February 2018.
• Olly Plus
It was launched in 2020, By Sk Line Production Olly Plus is Odisha's new online Odia OTT platform where you can enjoy unlimited Odia Videos, Albums, Movies, Comedy Videos, Short Films, Audio Storys and Romantic videos on the go. Olly Plus has passionate plans to make the Cinema of Odisha touch a new height. Hope it will make its dearest dream of making cinema & Short Films globalized come true!
• Eros Now
An OTT platform launched by Eros International, has the most content among the OTT providers in India, including over 11,000 films, 100,000 music albums & tracks, and 100 TV shows. Eros Now was named as 'Best OTT Platform of the Year 2019′ at the British Asian Media Awards. It has 128 million registered users and 13 million paying subscribers as of February 2019.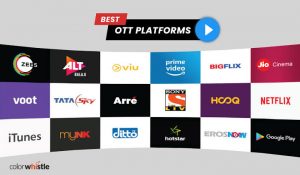 Conclusion
OTT ha been becoming part of our daily lives. Today you might no one who dosent know or watches Amazon Prime or Netflix. All the details regarding OTT are provided above.