National Informatics Centre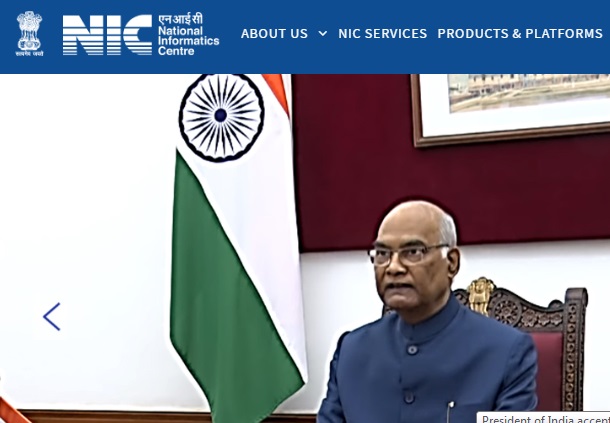 By Anurag Kushwaha
The National Informatics Centre was founded in 1976 under the Ministry of Electronics and Information Technology for providing Information and Communication Technology and e-governance assistance to the Government of India. Recently, it is also pursuing an active role in the management and policies for the Covid-19 pandemic management. Its main objectives include policies and strategies implementation along with social and public administration. It also provides aid and assistance to all the states and union territories across India for the same purpose. The NIC also actively involves in research and development work to organise the development and growth of information technology sector in India. It has set up several data centers across the country.
Functions of National Informatics Centre:
Providing video conferencing facilities and communication network for government, also helping the knowledge institutions in technological aid.
Forerunning and guiding the command & control centres set up under it and contributing towards the e-governance structure and its related facilities.
Working on the cyber infrastructure to ensure cyber security in National Informatics Centre and preparing intelligence reports and advisories.
Setting up of Computer Emergency Response Team (CERT).
Recently, NIC with Delhi Government for response to Covid-19 has prepared a digital portal for management of database of people affected by coronavirus along with providing facilities of information storage and record keeping. Aarogya Setu app, which was recently launched by the Government of India was developed by National Informatics Centre under MyGov, although it has faced huge criticism regarding the privacy of users and has been prone to breach of privacy.
National Informatics Centre is also committed to provide digital and technical support to Swachh Bharat Mission, MyGov, e-courts and e-hospitals. Apart from this it has also initiated e-taal, which helps in managing transactions records for the government, promoting e-counselling, scholarships portal and providing government data.
As the technology sector is advancing and growth in various information technology industries has also risen, government agencies like the National Informatics Centre helps to unify the efforts of digitisation and reforms related to it. The security of such organisations is also crucial as they have numerous records of sensitive data. The facilitation of information exchange and record keeping makes it a multi-disciplinary agency that is keen towards promoting, securing and innovating the digital measures in today's time. All the e-governance related applications and websites are provided and supported by the NIC.
The National Informatics Centre also allows the young and talented minds of our nation to be a part of its esteemed organisation. It commonly requires scientists and technical assistants and sets out advertisements for recruitment of the same.
It also promotes and awards through various positions and incentives, the branches that are operational under each state. Exams are usually conducted for such positions followed by interviews to churn out and select the best candidates for the organisation.
With the help of research and development, NIC has been able to serve the nation with several new projects, innovations and platforms that enhance the technological connectivity of citizens with government and its related agencies, both leading to a better governance and future. All the intellectual property and digital rights are also associated with the National Informatics Centre.
MyGov, which functions under the National Informatics Centre and the Government of India, works as a common platform for all the citizens of India by providing them an opportunity to connect and communicate with the Government as a measure to share ideas, express concern and discuss on various topics. It is presently working with 1.25+ crore users that have registered themselves across the nation and have indulged in 800+ discussions.
The Debate Regarding Aarogya Setu App:
The MyGov has clarified that the data provided by citizens and users on Aarogya Setu App is only shared with the government and is only recorded if the person is suspected or tested positive for the novel coronavirus. But the constant use of Bluetooth and location services is undeniably an open source for hackers and those who intend to cause data theft or gather information for malicious activities. This problem needs to be addressed and Kerala High Court has also asked the government to provide information about the application and its privacy policy in a detailed manner. Still several cyber experts and leaders have also pointed out the flaws of the blatant invasion of privacy of the app.
Keeping away from the debates, the National Informatics Centre has shaped the way towards cyber future of our country and has also been the first to do so with the introduction of NICNET (National Informatics Centre Network) in 1987, to provide exclusive information and network services to government and its agencies for data protection and cybersecurity.