All the 1,050 passengers who'd been stranded aboard the Kohlapur-biund Mahalaxmi Express have been rescued safely. The news comes after a gruelling, multi-agency operation which lasted for nearly 17 hours, near Vangani in Thane district. The train was halted due to massive flooding over the railway lines due to excessive rainfall.
Central Railway officials released that all passengers, of which, nine happened to be pregnant women, were rescued before 3pm.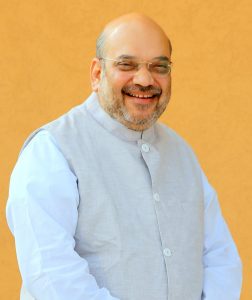 The Rescue Teams were lauded by Union Home Minister Amit ShahShah. He added that the Centre was carefully monitoring the situation.
"Teams of National Disaster Response Forces (NDRF), Navy, Air Force, Army, Railways and state administration rescued all the passengers", he tweeted.
He further said, "Kudos to the rescue teams for their exemplary efforts".
The passengers had been trapped since the wee hours of Saturday, with the Mahalaxmi Express having departed Mumbai on Friday night.
 CR Sunil Udasi said all 1,050 passengers were taken to a safe spot.