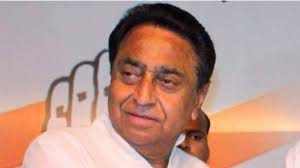 Shivraj was not able to do, Kamal Nath will do research on happiness and prosperity.
The plan for research for happiness and prosperity done by Shivraj government was not fulfilled. So, Kamal Nath government will initiate this program again. Government will do research to bring more happiness and prosperity in everybody's life. And for this government will also invest about 3-10 lakhs. For this about 40 applications has been received. A meeting will be held on 16 August to select eligible candidates. Department of happiness region will do three programs regarding research. Under happiness research project will take 5 projects in a year. Every project will be contributed with 10 lakhs. 10 years will be there to complete the project.
54 lakhs help to 15 people Government will help people for three lakhs to 10 lakhs for research of happiness and prosperity. Total 54 lakhs will be invested for 15 people. Eligible people will
be selected on 16 august.
Shivraj Singh Chouhan (born 5 March 1959) is an Indian politician and member of the Bharatiya Janata Party (BJP). He is currently a member of the legislative assembly of the State of Madhya Pradesh. He previously served as the Chief Minister of the Madhya Pradesh, between 2005 and 2018.
As a leader of the BJP, Chouhan served as its general secretary and president of its Madhya Pradesh state unit. He joined the Rashtriya Swayamsevak Sangh in 1972, as a 13-year-old. He is a five-time Member of Parliament, having represented Vidisha in the Lok Sabha, the lower House of the Indian Parliament, between 1991 and 2006.-Akhilesh Agra
Article By Damini
Edited By Mahima Gupta