IPTV AND OTT LAWS IN INDIA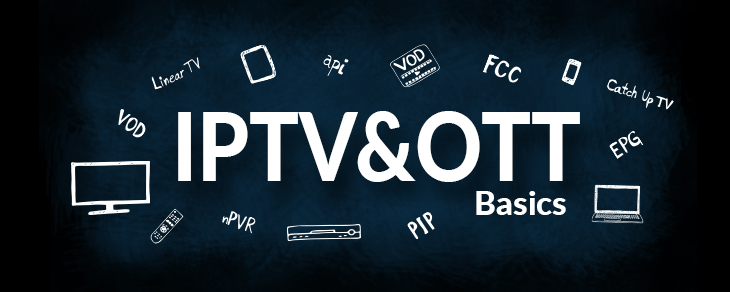 IPTV AND OTT LAWS IN INDIA AND OTHER COUNTRIES
By Simran :-
When we talk about online streaming, there are many terms we come across, IPTV  and OTT being few of them. We are experiencing a paradigm shift from traditional modes of broadcasting like cable or satellite TV towards internet based streaming and, IPTV as a system has a major role to play in this transitional phase. So for smooth functioning,  laws are governed for these terms In India and in other countries.
Customers essentially don't care much about owning the content as much as they care about accessing content. This is where IPTV and OTT comes into the picture.
Let's take a closer look at what exactly these mean
IPTV is defined as the secure and reliable delivery to subscribers of entertainment video and related services. These services may include, for example, Live TV, Video On Demand (VOD) and Interactive TV (iTV). These services are delivered across an access agnostic, packet switched network that employs the IP protocol to transport the audio, video and control signals. In contrast to video over the public Internet, with IPTV deployments, network security and performance are tightly managed to ensure a superior entertainment experience, resulting in a compelling business environment for content providers, advertisers and customers alike.
An over-the-top (OTT) media service is a streaming media service offered directly to viewers via the Internet. OTT bypasses cable, broadcast, and satellite television platforms, the companies that traditionally act as a controller or distributor of such content.[1] It has also been used to describe no-carrier cellphones, where all communications are charged as data,avoiding monopolistic competition, or apps for phones that transmit data in this manner, including both those that replace other call methods and those that update software. OTT is one of the trendiest terms in the entertainment segment right now since it is at the epicenter of the merger between the online and television worlds.
LAWS GOVERNING IPTV AND OTT IN INDIA
OTT services, along with SVOD providers, are broadly unregulated in India. OTT platforms are free to distribute content, subject to content regulation laws under the IT Act which focus around depravity and obscenity. From an advertising perspective on OTT, compliance with the Advertising Standards Council of India Code (ASCI) is optional.
In 2006 Telecom Regulatory Authority of India (Trai) has initiated a process to make changes in the telecom licences and the Cable Television Networks (Regulation) Act, '95 in order to facilitate IPTV in the country. The existing Cable Television Networks (Regulation) Act, '95 had no provision for IPTV.
Presently in India, the Central Board of Film Certification (CBFC), as per the Cinematograph Act, 1952, is a body for certification of films for a particular set of audience. Also known as the Censor Board, it certifies a movie for public viewing based on the content and whether it is in contrary to the national interest, morality and decency. In complete contrast to films and other traditional mediums, there is no regulation of digital content.
The Ministry of Information and Broadcasting (MIB) is considering regulation for OTT streaming platforms.
In a PIL filed by Mr Padmanabh Shankar in the Karnataka High Court, held that films, serials, and other multimedia contents being transmitted, broadcasted or exhibited through internet platforms like YouTube, Google India, and online streaming platforms like Hotstar, Amazon Prime, Netflix and Alt Digital, cannot be regulated under the Cinematograph Act, 1952.
The court observed that these films, serials and multimedia content is based on user requests and these transfer of files and its facilitation through the internet cannot be construed to be brought under the purview of the Cinematograph Act.
MEITY specified that
1.Ministry of Electronics and Information Technology (MeitY) does not censor or regulate content.
2.Intermediaries, as defined in IT Act 2000, have to follow due diligence as prescribed in the Information Technology (Intermediaries Guidelines) Rules, 2011.
3.No information is available with Cyber Law and Cyber Security Group of this Ministry
On 4 April 2018, the Ministry of Information and Broadcasting constituted an interdisciplinary committee to scrutinize the regulatory frameworks for online broadcasting and content on social media. Since then, there has been an induced pressure on OTT platforms to self-censor certain content depicting vulgarity and obscenity
LAWS GOVERNING IPTV AND OTT IN OTHER COUNTRIES
Australia enjoys a light-touch regulatory environment. Broadcasting, online content and telecommunications are all regulated by a single authority — the Australian Communications and Media Authority (ACMA). Whilst there are no specifc regulation codes for OTT services, the ACMA still regulates content matters and ad content is governed by the industry Codes of Practice. However, there are currently no laws regulating the entry of OTT services into the market, and no licenses or approvals are required.
In China The OTT regulatory regime is split into two categories: (i) content delivered via the internet to televisions and via private managed networks to other devices (OTT Type 1); and (ii) content delivered via the internet to devices other than televisions (OTT Type 2). However, regulations are fragmented. OTT providers must obtain a license for "Spreading Audio-visual Programs via Information Networks" (AVSP) but this is only available to state-owned enterprises. OTT Type 1 content aggregators are subject to the same restrictions as cable TV, (eg all imported programs are subject to censorship and SAPPRFT approval). On top of the SAPPRFT approval, OTT Type 2 providers are also limited to an annual cap of 30% for foreign flms and teleplays on a single website.
In Indonesia, OTT TV services are becoming increasingly popular in Indonesia, but the market is still small and developing. There is no specifc regulation for OTT nor any designated regulatory body although draft regulation, not yet enacted, will require an ofshore OTT provider to appoint a local agent.
In UK, Ofcom is the sole regulator of "on-demand programme services" (ODPS), as well as linear channel services. All UK linear online channels need to be licensed, whilst non-linear services do not. Ofshore services are not currently regulated in the UK.
A GLIMPSE INTO THE FUTURE
While most television networks still have their place in the market, the future will bring a larger demand for high-quality content and integration with third-party services, which currently only IPTV can support. With a range cutting edge IPTV products that are essential for any IPTV project to be carried out successfully.