Governments step to reduce cyber crime in India.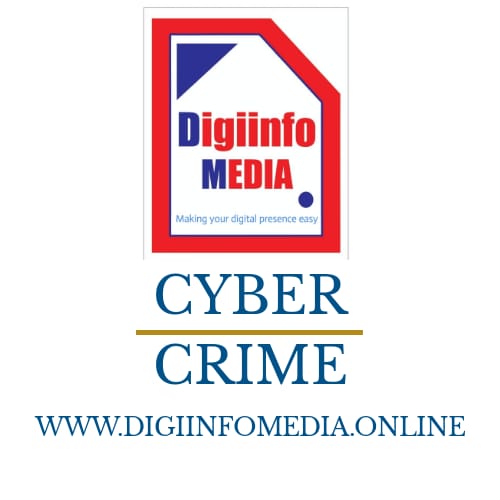 Governments step to reduce cyber crime in India.
By Pallabi Paul:-
Steps taken to deal with Cyber Crime and Cyber security.
Central Government has taken steps to spread awareness about cyber crimes ,issue of alerts and advisories ,capacity/ building/ training of law of law enforcement personal/prosecutor/judicial officers improving the cyber forensic facilities etc.To reduce such crime as well as to make better method of investigation relating to cyber crime ,the Government has launched the online cyber crime reporting portal ,to enable people to reports complaints relating to various cyber offence and ensured people that it would be working and worthy for the people ,and offences like child pornography,child abuse material ,rape imageries or sexually explicit content.Moreover the Central Government has rolled out a scheme for establishment of Indian Cyber Crime Coordination Center to handle issues related to cyber Crime in the country in a comprehensive and coordinated manner.
Apart from that Police force plays an important role in controlling the cyber crimes .States are responsible for preventing ,detection investigation and prosecution of crimes through their law enforcement machinery .The law enforcement agencies take actions as per th3 provisions of the law.
Indian Computer Emergency Response Team
The Indian Computer Emergency Response Team is an office within the Ministry of Electronics and Information Technology .It is a nodal agency to deal with Cyber security threats like hacking as well as phishing.It strengthens security related defence of the Indian Internet domain.It was constituted in 19 January 2004,about 16 years ago.Its headquarter is in New Delhi,India .Indian CERT has informed in 2013 , that there was increasing number of cyber attacks in Government agencies like banks,finance etc also listed out other department of India where there was risk of cyber attacks and taken steps and given guidelines to prevent them from cyber attacks.Moreover Indian CERT has signed a Memorandum of Understanding with the UK ,before that it had signed MoU with many other countries like Japan,Canada,Korea,Australia,Singapore,Malaysia and Uzbekistan.With the help of Memorandum of Understanding signed between countries,they can exchange many technical information relating to cyber attack and can help each other countries relating to the preventive steps against these cyber attack.
Even in Section 70B of Information Technology Act 2000 designates CERT In as the National nodal agency to serve as the national agency to perform the following functions in the area of cyber security.
Collection,analysis and dissemination of information in cyber incidents.
Forecasts and alerts of cyber security incidents
Emergency measures for handling cyber security incidents.
Coordination of cyber incidents response activities.
Issue guidelines ,advisories ,vulnerability notes and whitepapers relating to information security practices,procedures,prevention,response,and reporting of cyber incidents.
Such other functions relating to cyber security as may be prescribed.
Cyber Attacks observed by India from outside
1.Targeted attacks.
2.Denial of Service (DoS) attacks.
3.Distributed Denial of Service attacks.
4.Website Defacement(Government and Private)
5.Spread of Malwares
6.Website Intrusion for Malware Propagation.
7.Scanning and Probing of Critical Systems.
8.Phishing attacks(Banks and Government).
Cybersecurity policies and initiatives by Indian Government in 2019
Cyber Surakshit Bharat -As the cyber offences are increasing day by day.With the aim of improving the cyber security in India,The Ministry of Electronics and Information Technology has launched Cyber Surakshit Bharat Initiative.This program was in association with the National e Governance Division .
Apart from that e Governance and digitalization has helped the Government to spread awareness about the Cyber crime and way to prevent from it.,and there would be rise of awareness about cyber security.Apart from awareness,the first public private partnership also includes a series of workshops for people for their knowledge relating to offences in cyber world.
Malware Protection -The Central Government has also launched Cyber Swachhta Kendra ,the purpose of this is for cleaning malware analysis and detection of malicious program of computer.Along this initiative , the government has also established a department to generate situational awareness about existing and potential cyber security threats.
Crisis Management Plan – Another major step taken by the Government is for implementation of the Crisis Management Plan .The main task of Crisis management plan is to manage cyber interruptions of critical functions in every critical sector of the government.Moreover it also helps the organization to put in place the correct mechanism behind the desk to effectively deal with Cyber security crisis.
National Critical Information Infrastructure Protection Center – National Critical Information Infrastructure Protection Center is a government establishment,formed to protect critical information of our country ,which has an enormous impact on national security,economic growth,or public healthcare .This was amended as per the provisions of Sec 70A of IT Act 2000.This organization readily conducts cybersecurity exercises to keep a check of the cybersecurity exercises to keep a check of the cyber security posture and preparedness of the Government and the critical sectors.
Website Audit – With the increase in number of cyber crime against government website in various forms like hacking,data theft ,phishing,and privacy breach cases ,the Indian Government has planned to conduct an audit to the Government websites by establishing many organizations for audit of the website so that it can be find out or traced that any offences against government has been attempted or not.
Appointment of Chief Information Security Officer
With the increasing use of internet and digitalization ,need of strict preventive measures is required in order to protect the Government websites being attacked.,even smallest breach in the governmental system can cause severe problems which in turn can bring down the Government to a standstill.In every organization is headed by Chief Information Security Officer who used to identify and document the security requirements that arise with each technical innovation.
Personal Data Protection Bill
The most important one for the citizens of India,is the approval for Personal Data Protection Bill by the Union Government in order to protect Indian users from global breaches ,which focuses in data localization.The bill implies the storage of processing of any critical information related to individuals only in India.It strictly states that the sensitive personal data of the individual requires to be stored locally however ,it can be processed abroad subjected under certain conditions.
Government taking steps to prevent people from becoming victims in online frauds,the Government has constituted an Inter Ministeral Committee on Phone Frauds with stakeholder organizations like the Ministry of Electronics and Information Technology ,the Department of Financial services,Department of Tele Communication,Reserve Bank of India ,and law enforcement agencies as its members.
FCORD FICN Coordination Agency has been designated as Central Nodal Agency for this purpose and ADGP/IGP Crime in each State /Union Territory is the State Nodal Officer.
As per National Crime Records Bureau data,3,466 and 3,353 cases of online frauds were registered in 2017 and 2018 respectively.The NCRB started to collect data separately about online banking frauds since 2017.
Apart from that Information Technology Act 2000 and Information Technology Amendment Act 2008 has been enacted in order to prohibit the cyber crime and punish those who commit cyber crime like hacking,transmission or obscene material or circulates or publishes child pornography,involve in cyber terrorism,cyber stalking,online gambling,etc.