Financial frauds and bank policies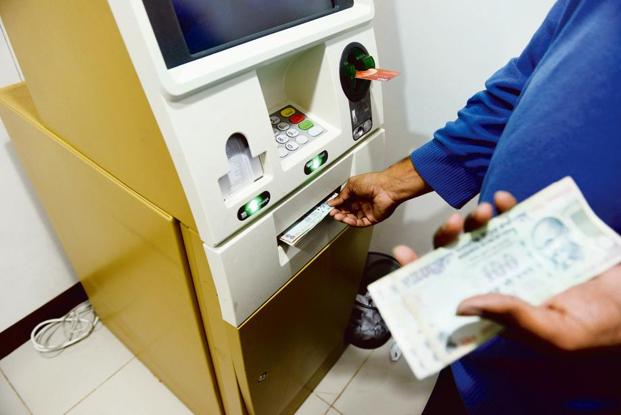 Financial frauds and bank policies
By- Ananya Yadav
The Indian banking sector has seen considerable amount of growth since 1991. Though the banking system is well organised and regulated with plenty of rules this system suffers some major challenges as financial distress, corporate governance and ethical practices. In recent years, instances of financial fraud have regularly been reported in India.
RBI, the regulator of banks in India, defines fraud as "A deliberate act of omission or commission by any person, carried out in the course of a banking transaction or in the books of accounts maintained manually or under computer system in banks, resulting into wrongful gain to any person for a temporary period or otherwise, with or without any monetary loss to the bank".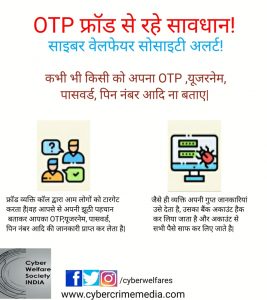 Types of frauds
Though deposit related frauds are very complex but in simpler words a deposit scam involves the use of altered or fraudulent teller receipts, deposit slips or internet payment confirmations to trick you into believing that a payment was made into your account and cleared, creating the impression that the payment cannot be returned or reversed. This type of frauds have been significantly reduced in numbers over few years because of new payment systems, use of electronics in transfer of funds etc.
Advance related frauds are one of the most common types of confidence tricks. The scam typically involves promising the victim a significant share of a large sum of money, in return for a small up-front payment, which the fraudster requires in order to obtain the large sum. This type of fraud is the most common and major fraud.
Accounting fraud-In order to hide serious financial problems, some businesses have been known to use fraudulent bookkeeping to overstate sales and income, inflate the worth of the company's assets or state a profit when the company is operating at a loss. These tampered records are then used to seek investment in the company's bond or security issues or to make fraudulent loan applications in a final attempt to obtain more money to delay the inevitable collapse of an unprofitable or mismanaged firm.
Credit card fraud– Credit card fraud is widespread as a means of stealing from banks, merchants and clients. A credit card is made of three plastic sheet of polyvinyl chloride. The central sheet of the card is known as the core stock. These cards are of a particular size and many data are embossed over it. But credit cards fraud manifest in a number of ways.
They are:
« Genuine cards are manipulated
« Genuine cards are altered
« Counterfeit cards are created
« Fraudulent telemarketing is done with credit cards.
« Genuine cards are obtained on fraudulent applications in the names/addresses of other persons and used.
It is feared that with the expansion of E-Commerce, M-Commerce and Internet facilities being available on massive scale the fraudulent fund freaking via credit cards will increase tremendously. Counterfeit credit cards are known as white plastics.
Impersonation and theft of identity-Theft of identity has become an increasing problem; the scam operates by obtaining information about a victim, then using the information to apply for identity cards, accounts and credit in that person's name. Often little more than name, parents' name, date and place of birth are sufficient to obtain a birth certificate; each document obtained then is used as identification in order to obtain more identity documents. Government-issued standard identification numbers such as "Social security numbers, PAN numbers" are also valuable to the identity thief.
Unfortunately for the banks, identity thieves have been known to take out loans and disappear with the cash, quite content to see the wrong persons blamed when the debts go bad.
Money laundering-The term "money laundering" dates back to the days of Al Capone Money laundering has since been used to describe any scheme by which the true origin of funds is hidden or concealed. The operations work in various forms. One variant involved buying securities (stocks and bonds) for cash; the securities were then placed for safe deposit in one bank and a claim on those assets used as collateral for a loan at another bank. The borrower would then default on the loan. The securities, however, would still be worth their full amount. The transaction served only to disguise the original source of the funds.
Wire fraud-Wire transfer networks such as the international, interbank fund transfer system are tempting as targets as a transfer, once made, is difficult or impossible to reverse. As these networks are used by banks to settle accounts with each other, rapid or overnight wire transfer of large amounts of money are commonplace; while banks have put checks and balances in place, there is the risk that insiders may attempt to use fraudulent or forged documents which claim to request a bank depositor's money be wired to another bank, often an offshore account in some distant foreign country.
Phishing and Internet fraud-Phishing operates by sending forged e-mail, impersonating an online bank, auction or payment site; the e-mail directs the user to a forged web site which is designed to look like the login to the legitimate site but which claims that the user must update personal info. The information thus stolen is then used in other frauds, such as theft of identity or online auction fraud.
A number of malicious "Trojan horse" programmes have also been used to snoop on Internet users while online, capturing keystrokes or confidential data in order to send it to outside sites.
Fraud detection procedure in banks
a) First, a fraud is internally reported to senior management of a bank. These may include chief general managers, executive directors, chairman and managing director. They may also be reported to vigilance department of the bank.
b) If reported to the vigilance department of the bank, it investigates the fraud and then reports it to both senior management as well as the central vigilance commission (CVC) to whom they are required to report monthly.
c) Although CVC can report fraud directly to investigating agencies like CBI, usually final decision to either report fraud to an external agency or to deal with it internally is made by senior management of the bank. Depending upon size of the bank, amount of money involved in fraudulent activity and number of third parties involved, senior management may choose to deal with the fraud internally or file an FIR and report it to either local police or CBI.
d) A committee of the RBI also independently monitors fraudulent behaviour in banks and reports its observations on quarterly basis to central board of the RBI.
e) Auditors, during the course of their audit, may come across instances where transactions in accounts or documents point to possibility of fraudulent transactions in accounts. In such a situation, auditor may immediately bring it to the notice of top management and if necessary to audit committee of board (ACB) for appropriate action.
f) Employees can also report fraudulent activity in an account, along with the reasons in support of their views, to the appropriately constituted authority (Table 1), under the whistle blower policy of the bank, who may institute a scrutiny through the fraud monitoring group (FMG). The FMG may 'hear' the concerned employee in order to obtain necessary clarifications. Protection should be available to such employees under the whistle blower policy of the bank so that fear of victimization does not act as a deterrent.
These were the some types of frauds and how banks deal with them. Awareness should be there relating to such frauds to be cautious and safe in money matters.