Dacoits arrested before attempting robbery by biaora police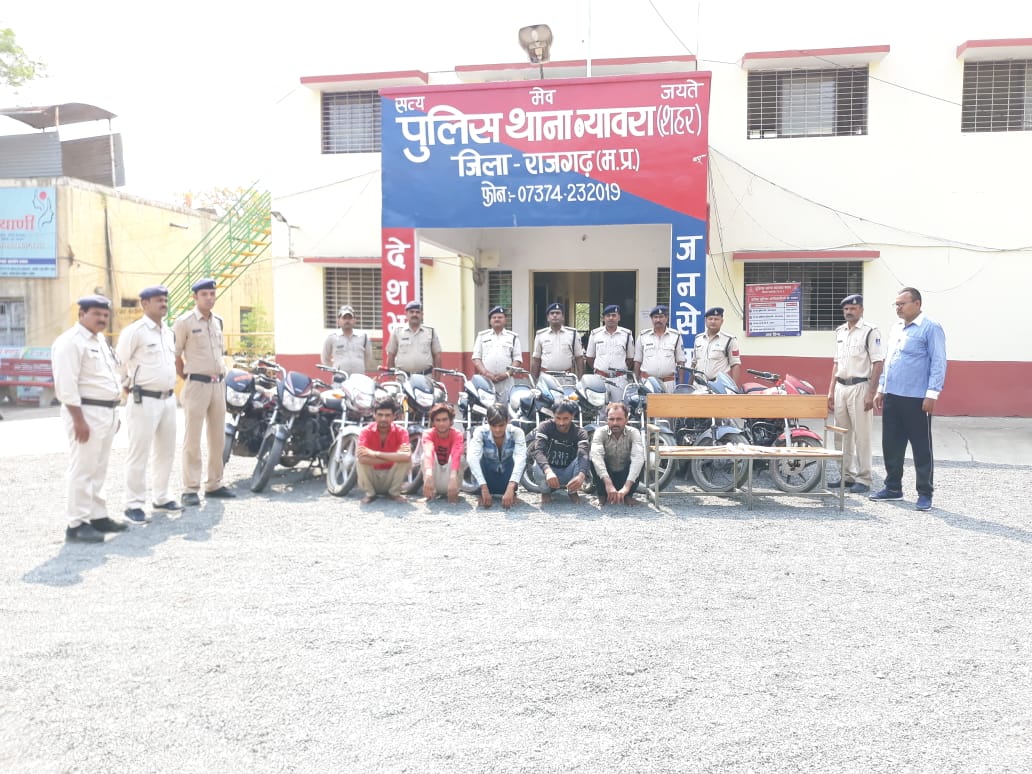 Dacoits arrested before attempting robbery by biaora police .
On the night falling between 22nd and 23/06/19, the biaora police was successful in preventing a grave incident. Superintendent of police Rajgarh Pradeep sharma had issued an order for the Station officers of the district to keep out an eye for money related crimes. In accordance with his order and under the guidance of Naval Singh sisodiya Additional superintendent of police and N.K Nahar S.D.O.P biaora, S.O  biaora,D.P Lohiya was able to thwart the attempted robbery at Barkheda petrol pump with the help of his team.On the night of 22/06/19 at approximately 11:30 P.m S.O D.P Lohiya received intelligence from an informant that five robbers carrying weapons which included guns, swords etc. Have assembled in a deserted place near Moi road behind the Barkheda petrol pump and are plotting to rob the petrol pump. S.O Vyavara immediately informed his seniors about the situation and thereafter collecting all the force of police station, he divided them in three parties. Then reached the place mentioned by the informer and besieging the dacoits from three sides arrested them.
The dacoits arrested were, namely Mukesh s/o Dheeraj Singh meena Age: 35 years, Balwaan s/o Jayanarayan meena Age:32 years, Preetam s/o Ramswaroop Ahirwar Age: 19 years, Pappu a.k.a Sarman Meena s/o Suresh Meena Age: 30 years, Sonu a.k.a Ajay s/o Gajraj Ahirwar Age: 20 years. The weapons were sieged in front of the alibis.
The dacoits are being questioned and there are chances of more cases coming up. The diligence and quick action-taking of Vyavara police is commendable.
Editing/Prerna Singh.