Cyber Crime Risk In Free Wi-Fi.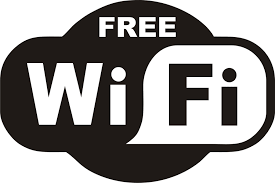 Public Wi-Fi can be found in popular public places like airports, coffee shops, malls, restaurants, and hotels and it allows you to access the Internet for free. These are so common that people usually connect to it without a second thought. Although it sounds harmless to log on and check your social media account or browse some news articles, reading e-mail, checking your bank account, or performing any activity that requires a login is risky business on public Wi-Fi. Free Wi-Fi in public places could act as an invitation to cyber criminals who hide behind  the veil of  anonymity and as a result identifying the criminal will prove to be a difficult task for the investigators.
PREVIOUS EXPERIENCES
First Wi-Fi network threat came to light in India in 2008 when the Mumbai police arrested 20 members of banned terror outfit Indian Mujahideeen who allegedly sent emails to media houses moments before the serial bombings in New Delhi and Ahmedabad.In 2015, a researcher armed with a $100 device walked into Bengaluru airport and easily hacked into the computers of hundreds of users who had connected to the airport's complimentary WiFi. He also accessed the users' WhatsApp conversations, credit card numbers and encrypted user names and passwords for good measure.
RISKS
A MitM attack is a form of eavesdropping. When a computer makes a connection to the Internet, data is sent from point A (computer) to point B (service/website), and it can allow an attacker to get in between these transmissions and "read" them.
Malware distribution
With the help of software vulnerabilities, there are some ways that attackers can slip malware onto your computer without you even knowing. A software vulnerability is a security weakness found in an operating system.Hackers can exploit this weakness by writing code to target a specific vulnerability, and then insert the malware onto your device.
Snooping and sniffing
This technique can allow the attackers to gain access everything that you are doing online — from viewing whole web pages you have-to being able to view your login credentials, and even being able to hijack your accounts.
Malicious hotspots
These "rogue access points" trick victims into connecting to what they think is a legitimate network because the name sounds reputable. Instead, you've just connected to a rogue hotspot set up by cybercriminals who can now view your sensitive information.
SOME DOs AND DON'Ts
Don't:
Allow your device to auto-connect to WiFi networks.
Leave your Wi-Fi or Bluetooth on if you are not using them.
Access websites that hold your sensitive information, such as such as financial or healthcare accounts anywhwere from pubic WiFi.
Log onto a network that isn't password protected
Do:
Only visit sites using HTTPS.
Always Log out of accounts when done using them.
Use a VPN to make sure your public Wi-Fi connections are made private.
Article By – Ashi Kaim