Cabinet Minister Jaivardhan Singh visits Raghogarh.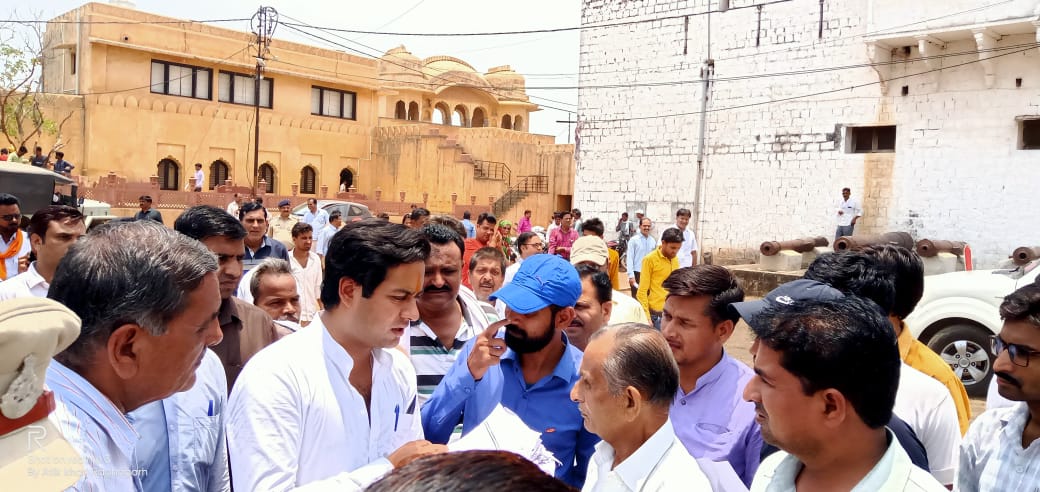 Raghogarh: Cabinet Minister Jaivardhan Singh visited Raghogarh to interact with the people and address their problems. He tried to resolve the issues and difficulties faced by common public. Singh is currently serving as the Cabinet Minister of Urban Development and Housing. In order to establish a good governance, he visited Raghogarh to discuss and find solutions regarding civic matters.
As he is the youngest cabinet minister in Madhya Pradesh, he could easily connect with the youth and hence grabbed this opportunity to pay heed towards their needs and wants. He represents Raghogarh Vidhan Sabha constituency and the residents over there welcomed him with great hospitality.
Studying from Doon school and having completed his graduation from Sri Ram College of Commerce, he went to New York for his post-graduation studies. There he obtained a degree of Master in Public Administration in Development Practice from School of International and Public Affairs, Columbia University New York. Having obtained such a significant degree, he is now trying to bring development and progress in Raghogarh.
In 2013 assembly elections, he emerged victorious with a margin of over 59,000 votes. This enormous number had held the top most position among all Congress candidates in 2013. He last visited Raghogarh in December 2018 and inspired the youth over there by saying that very person of Raghogarh is now a cabinet minister thereby increasing the spirit and energy of the youth. This public interaction of Singh was also successful as he highlighted the need for development and how the government is trying to build innovative infrastructural facilities. He, then left for Aron after the brainstorming session.