BODYSHAMING : A FORM OF CYBER BULLYING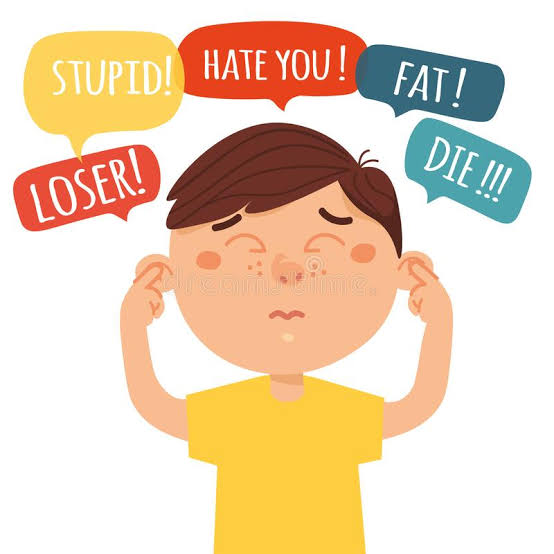 BODYSHAMING : A FORM OF CYBER BULLYING
– Vidushi Arya
"Oh that women looks so fat , oh that man just does not have a good body". Most of us have often listened to these lines coming from the judge mental society we are surrounded by . Each day of our lives, and every second of it we are judged by some or the other person, almost each one of us have sometime or the other have been a victim of "body shaming" in our lives. No matter it is a man or a woman , no matter we are fat or thin , no matter we are tall or short, we are body shamed for every look and shape that we carry.
Earlier a person was body shamed only by words of mouth however, with the advancement of technology and the coming of the internet into this world there were various new modes developed , they though were developed for the betterment of the society but the society and the people that it is comprised of finds out new ways to exploit the same and one such way was "cyber body shaming" or what is known as form of cyber bullying.
WHAT IS BODYSHAMING?
Body shaming is the act or the practice of humiliating a person by way or mocking or making critical comments relating to their body shapes and sizes.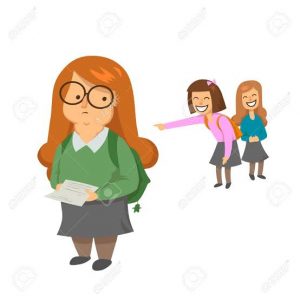 WHAT ARE THE PROBLEMS ASSOCIATED WITH BODYSHAMING?
It is one dilemma that people often face especially during young age as it is a growing age and there are a lot of physical changes that take place in an individual's body, these changes are though a part of an individual's development cycle but are judged by people in a wrong manner which affects their mind and the body.
Most commonly it is observed that when children are in their schooling age , they are judged for their appearances by their peers, their peers might be acting this way for fun but what is going on the mind of a child and what psychological impacts does it have may not be known . Not only by their peers but by family members, and other people they are surrounded by, keep pestering them and make remarks on them. However, when children are at the age of around 5-12 years , it does not bother them much . Once they enter into their teens or become young adults, it is then that it hits them bad and in order to get into the right shape and size they start starving themselves which can lead to diseases and eating disorders like bulimia, anorexia, etc. It may even result in affecting the mental health of an individual as they are most prone to getting de-motivated and conscious about their appearance, they start to lose their self confidence and may even go into depression.
It is not only the young generation that is affected , nowadays even adults get body shamed, whatever may be the reasons for the same . These activities may happen at their offices or at home. The view of the society has been that "thinness is the gold- standard of beauty" , therefore people who deviate from such body types start to feel inferior. However, what goes un-noticed is that people who are extremely thin also face these issues , as they for belonging to the so called desired body type can be categorized as malnourished by the society. All the above mentioned reasons are the main cause of suicides in our society.
Examples: In August 2018 a 22 year old aspiring fashion designer from Delhi had committed suicide , and her suicide note showed that the probable cause of her action was that she was being body shamed for a very long time. While investigating the case the police found out that her past internet searches showed that she had accessed articles and videos on how to stay happy, less lonely and depressed, etc.
In May 2019 , a woman was driven to commit suicide because of being fat- shamed by her in-laws and husband for 4 years in Pune, it was found that at the time of her marriage she weighed 110 kgs , however later after marriage despite of knowing her issues her being overweight had become an issue and her husband forced her for a divorce and dumped her at her parents residence . The woman had gone into depression and had committed suicide.
One of the very popular actor Ileana D'cruz once shared that she was suffering from body dysmorphic disorder , and was being body shamed a lot because if which went into depression however, she has come out strong. There are a lot of such instances , some people come out strong whereas some lose their lives because of some overly critical people and bullies around them.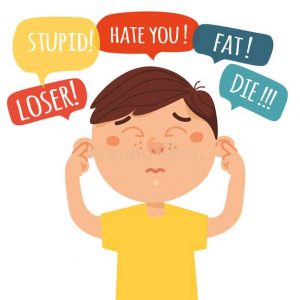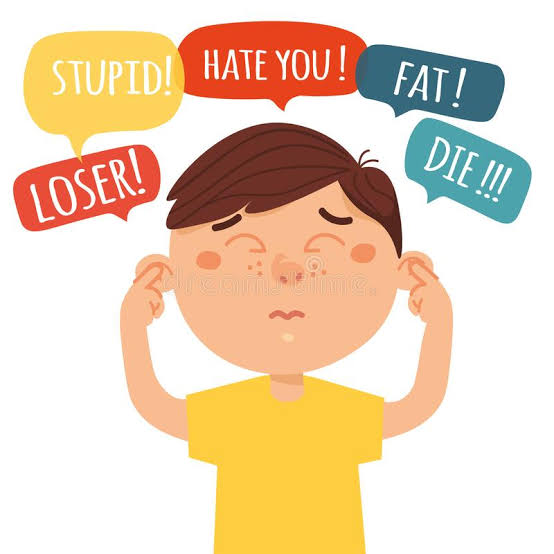 HOW ARE PEOPLE BODYSHAMED ONLINE?
There have been a lot of instances where people are bullied on various social media platforms th. One of the very common ways of cyber bullying is body shaming . There are various platforms provided to people to express their views and opinions ,"people" or" haters" as well call it misuse them for the purpose of expressing hate by leaving uncalled for, unpleasant, distasteful remarks on people's pictures and posts.
As mentioned the internet especially the social media has in a way provided the cyber bullies , who body shame on a public platform the ability to create an online environment that lacks empathy , as they cannot physically see the immediate reactions of the person they are hurting in this manner.
Not only celebrities or famous personalities go through such kind of online bullying , even us common man go through it on a daily basis. People receive messages like "You are not worth being on this platform, look at yourself , You look like an elephant, You are just a toothpick, etc".
Another form which bullies online have identified is "trolling". It is another way of making remarks and representing views and opinions by making disgraceful memes, and other representations harming a person's confidence and reputation. In other words we could say that , "a troll is a person who starts flame wars or in a way upsets people on the internet by posting digressive , extraneous or at times off the topic messages in an online community which could be a newsgroup, a chat room or blogs, tweets, etc. with an intention mentally harass an individual or in order to prove the readers into displaying emotional responses and normalizing tangential discussion, either for the amusement of the troller , or for any specific gain.
These mediums though are unethical but are still exercised by the people, specially the young generations who a very opinionated these days but do not want to come out in the public and scared of exposing their identities and with the help of making fake id's online mentally harass people by making such disgraceful remarks and ridicule an individual, which may not only provoke an individual but may also force them into taking wrong steps causing them their lives.
A study had been conducted in 2016 by Yahoo Health where it was found out that out of 2000 national representative respondent aged between 13-64 years , 94% of teen females as compared to 64% males had experienced body shaming online.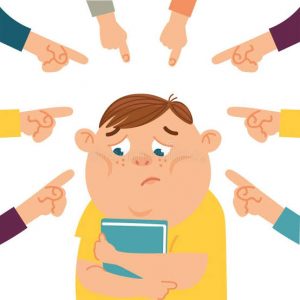 IS THERE A LEGAL RECOURSE TO BODY SHAMING ?
As discussed above acts of body shaming can have various ill effects on the life of individuals . However whether people who are being body shamed , have any legal recourse or not still has a big question mark "?" Let's have a look at the legal frame work of different countries in this regard:
Situation in the United States of America :
As per the Federal law and the Constitution of the USA , it is observed that it is lawful to discriminate overweight people. This is situation prevailing in a developed nation like that of the United States of America come across as shock. There are only a few states in the US where there maybe laws to support these people whereas most states do not have any laws providing remedy to the people suffering from it. It was observed that the maximum population in the states was overweight or obese , this however might have been a health concern but discrimination on the basis of physical appearance and shape , and size of an individual was also on an increase. There were various surveys conducted to analyse public opinions on , whether laws and policies should be developed to prohibit discrimination against overweight people in 2011 but no strong support was received in favor of the same. Later on the citizens started resorting to the US Equal Employment Opportunity Commission which took a step forward to come in support of these citizens.
Situation in UK :
The situation in United Kingdom is similar to that of the US . A survey was conducted in the year 2015 where it was found that the percentage of the obese had increased from 15% to 27% from 1993 to 2015. The major problem faced by the population was discrimination in the opportunities at workplace. People were not willing to hire people who were overweight as it was considered that people who are slightly on the heavier side tend to be lazy, incompetent and unattractive. This could be termed as a way of body shaming individual by refusing to offer them the jobs and the positions they deserved even if they were well or rather highly qualified and skilled for the same. The discrimination has in fact increased . Baroness Bull the Vice- Principal at King's College London in an interview with the Telegraph had said that body image puts a lot of pressure on the young generation and also has a number of negative impacts on their mental and physical well being . In her opinion Body shaming should be treated like racism and sexism and should be regulated by new laws on online harms.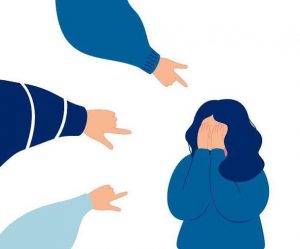 SITUATION IN INDIA :
In India it was realized that there are however no direct provisions in the laws prevailing in the country that penalize or consider body shaming as an offence but there are provisions which indirectly afford certain remedies against body shaming. In India an individual is not at the brink of losing a job on the ground of being a person of a certain body size or shape.
There are legislations in India which do not support body shaming like:
 Industrial Laws and employment related legislations are not in support of such acts. Eg. any agreement entered into under the vices of the Indian Contract Act , 1882 will not cease to have effect on the grounds of obesity , or a skinny figure.
 The Constitution of India under it's A.14 , clearly advocates Equality before law , thereby eliminating acts of body shaming . Also A.16 talks about equal opportunity in matters of public employment, according to which no discrimination of any kind should be entertained in matters of public employment. No emphasis is laid on discrimination on the basis of physical appearances and gender in any of the provisions of the Constitution of India. Also A.21 of the Constitution talks about the right to life which also provides within itself the right to live with dignity and any such discriminations made violate this right.
In a country like India it is seen that the graph of female victims of Body shaming is escalating more than that of male victims . Various laws that are in place to prevent such practices and provide punishments for the same are :
 Sexual Harassment of Women at Workplace (Prevention, Protection and Redressal) Act of 2013.
 Indian Penal Code, 1860 : S.354 which punishes practices against outraging the modesty of women.
 IT Act , 2000 : S.66 A, which provides punishment for sending of offensive messages through communication services, etc .
As observed there are no specific laws or direct laws in place which prohibit the act of body shaming in India as on date but legal recourses can be taken through the various provisions mentioned above.
HOW TO STOP ONLINE BODY SHAMING?
There may be various ways to stop online body shaming some of which are discussed below:
 Create Awareness: Social media is a very powerful and potent platform impacting the life of the youth. It ,if used by the people in the correct direction is a podium by which one can raise issues, conduct discussions, etc . which can help people who are apprehensive of discussing their problems , give them the courage to come out and have a voice of their own . Therefore social media literacy and awareness plays a very important role which all the individuals must become familiar with and follow the social media etiquettes and protocol so as to make it a more safe and secure space. Also sharing of articles comprising of stories of people who have overcome this dilemma strong can help motivating the ones suffering from it.
 Security Policies: Various social media platforms like Facebook, Instagram , Twitter, etc. should include incorporate and introduce various privacy policies and reporting options in order to report the posts, comments, images , etc involving such acts for the purposes of providing it's users more security. Instagram and Facebook provides for such reporting features.
 Banning publishing of content which is pro-bulimia, anorexia, fat shaming or thin shaming.
 Block and report users committing such acts so that the online platforms can conduct their investigations and disable accounts of such users who hide themselves under the tags of anonymity.
 Cyberbullying has one advantage i.e. one can notice and save evidences, therefore in order to report problems one must always track and keep monitoring such activities.
 Personal coping and Professional help is another remedy to body shaming. In cases where such reports are being registered with the online platforms they should take an initiative to provide certain professional help to their users so as to further ensure their safety and peace of mind and also help them remain motivated and overcome such issues.
CONCLUSION?
Body shaming has remained issue for years as discussed we have all been a victim of the same at some or the other point of time in our life. However what is sad is that such issues despite of the severity of impacts it has on the life's of the individuals have till date not been given much importance. Through this article we can understand the online body shaming has become another medium for people to bully others and since there are no specific laws in place to prevent and prohibit such acts social media accentuated body shaming since people started think that they could say what they liked and exercise their freedom of speech and expression in any manner suited to them. More light should have been thrown on such relentless issues. There must not only by regulations but also there should be education in order to improve digital literacy so as to tutor individual especially the cyber bullies that by being a citizen of any nation their responsibility also prolongs in the digital domain.