Engineer arrested for sending 200 vulgar messages daily on Facebook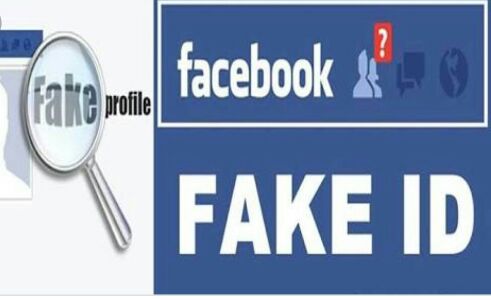 Nirmeeti Patole:-
A youth who created fake Facebook Id and circulated the private photos of victim to her relatives is now under the custody of Cyber Cell, Ujjain. He typed 200 inappropriate messages per day and sent to complainant's family members.
Accused made viral all the personal photos of a girl and used to send to her relatives.
The criminal used to send more than 200 messages per day.
After using one number, he used to message from another SIM.
Criminal did his B.Tech. from a renowned Engineering College in Rajasthan.
He prepared for Civil Services from Jaipur.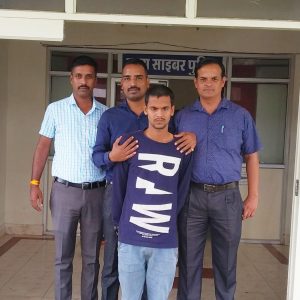 According to the current measures taken by DGP Purushottam Sharma and ADGP Rajesh Gupta, Officer Jitendra Singh, Superintendent, Cyber Cell stated that they received a complaint from Sonal, along with her father claiming that someone had created a false Facebook Id and was exploiting it.
Complainant also told the police that some mischievous person was messaging her relatives and sharing private photos with her family friends. She asserted that once the accused did the work of inappropriately messaging her relatives, he used to block that relative. A crime was registered under Section 66D, 67, 67A of IT Act.
As per the technical evidences, Palash Yadav is the name of criminal and his father's name is Ravendra Singh Yadav. He used to stay at Chindava in the city of Jhunjhunu, Rajasthan. While finding details about the criminal, it was discovered that accused did friendship with Sonal on Facebook. Palash told the police that after chatting on Facebook, they also used to talk via mobile phone. During the course of time, Palash pressurized Sonal to send her private photos while engaging her in naughty talks. Subsequently video calls also started. But Sonal was against this and she stopped talking with him.
Ignorance by Sonal created negative vibes around Palash. Hence with a motive to take a revenge, he created her fake Facebook Id and grabbed the opportunity to misuse her intimate photos. He then sent these images to her family members to spoil her status. He thought that creating a big scene would cause stress to Sonal and she would start talking with him again. But he was wrong as Cyber Cell arrested him and his laptop, JioFi device and SIM were confiscated by the police. Cyber Police suggested that awareness regarding such crimes should increase and advised not to trust anyone blindly. They said that everyone should behave in a responsible way and not let cyber criminals to defame us.