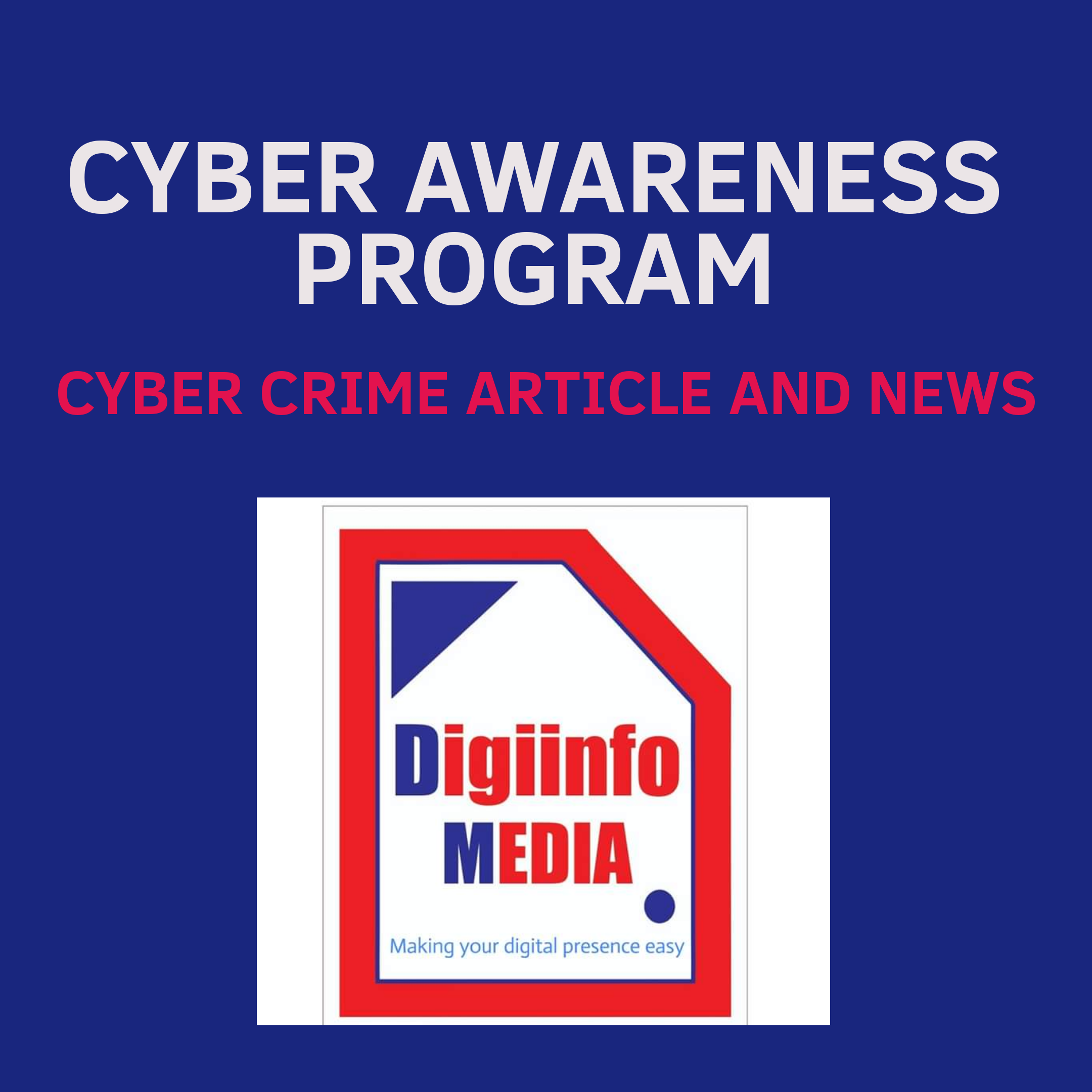 All About Cyber Dost: An Initiative to Combat Cyber Crime-
By-Vaishnavi Venkatesan
In these times, when the country is in a nationwide lockdown, the usage of Internet has surged at an immense rate. With more and more people opting to work at home, classes being conducted online, business meetings and e-commerce, the Internet is proving to be a boon during these tough days. However, this step towards mass digitalization has also led to an increase in cyber-crimes. To combat these cyber-crimes and make people aware the government has introduced 'Cyber Dost', a platform which serves multi-fold functions by guiding people and directing them towards the right channel to make the Cyber space safer and more effective.
Cyber Dost is a Twitter handle, @CyberDost that covers matters ranging from safe online banking to identity theft and even measures to ensure safe internet usage for children.
The Cyber Dost handle also informs victims of cybercrimes towards the right channels to register their complaints. People can also post their queries on its feed and get an answer about a suitable course of action. It is a great initiate floated by Ministry of Home Affairs in March 2018 that advises people on how to keep their personal and financial details safe while using them online. The account, marked as a cyber-safety and cybersecurity awareness handle, has close to 40,000 followers with 417 tweets posted.
While explaining the idea behind this initiative a member of the ministry of Home Affairs said that," Due to lack of awareness about the modus operandi of such cyber criminals, some people become victims of various crimes. Education and awareness will help in preventing such crimes to a significant extent."
The handle also keeps posting tips for the general public and government officials to keep them updated on the best practices regarding cyber security.
Cyber Dost is also making efforts to generate awareness among the public to cross-check the facts as fake news is proving to be a great menace these days and causing unnecessary panic and confusion amongst people especially during such uncertain times.
The most recent tweet by Cyber Dost stated, "Regularly check for and update the software on your mobile device whenever prompted. This empowers your software to achieve optimization and equips them to face the latest security threats of the cyber world."
Therefore, Cyber Dost literally according to its name acts as a friend lending out a helping hand to make people aware. In today's rapidly changing world, Internet and technology are at the forefront of development. With changing times, it is imperative that people and the government equip themselves accordingly.
This initiative is a step in the right direction to make people aware of cyber-crimes, methods of preventing them, providing the right channel in cases of complaints and helping reduce confusions. Staying aware will act as a first step in the battle against Cyber-Crime and help in always staying a step ahead of criminals.