ACCUSED HELD FOR POSTING GIRL'S OBSCENCE PHOTOS AND VIDEOS USING FAKE WHATS APP ACCOUNT.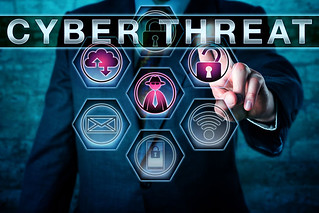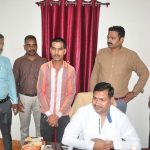 Accused was arrested by state cyber police ,Ujjain for this crime.
Special DG Shree Purushottam Sharma Or Additional DGP Rajesh Gupta … ask to take action to curb crime immediately in association with given orientation by state cyber police chief ,zone -Ujjain Jitendra Singh ,he told that in the moth of June 2019 ,Devas resident young women changed name Monika with her brother and family members filed a complaint that by using a fake mobile number and putting her photo as profile picture,her relatives were been added in whats app groups and pornographic videos were being uploaded on the whats app status .
Many Obscence videos and other female family members photos were been sent on the group following offensive comments.
On the complaint of applicant crime no.123/19 clause 469 IPC 66C,66D,67,67A-AIT act complaint was deliberated.
on the basis of information found during deliberation from facts and whats app Nitesh Soni son of Mohanlal Soni age 21 years resident Tulja Vihar colony, Dewas(M.P) was inquired on technological basis and he told that applicant is his relative and he used to like her,he was scolded by victims brother many a times for calling her.
To take revenge he create a whats app account by fake number and put victims photo on profile pic as well as status,then create whats app groups add her relatives and shared offensive videos and photos on the group.
accused has studied till 12.
Accused got inspired from a crime show that he watched on tv and planned the crime accordingly.
pornographic content was found in accused phone,his phone and sim card has been seized by the police officials.
state cyber police ,officials Narendra Gome,U Niri – SI ,P.R. – HC Harendrapal , Himanshu Chauhan , R.Kamlakar,Sunil Pawar,Kamal Singh,Mahavir Singh played a important role in this case.
Important Note:
Always keep your whats app settings private.Keep status setting as only me or only my contact .Always keep your phone locked and if you lost your phone register a complain in nearby
Police Station,and reissue your sim.done give your phone to others.
Cyber safety is a fundamental practice, required for everyone who keeps and accesses private information through a computer or the Internet. When an individual practices cyber safety, they are ensuring that their personal information (Banking information and other confidential information) is not susceptible to being intercepted or tampered with by unauthorized users.
Shakeel Anjum
Cyber law consultant