A New Ministry which may be a boon to India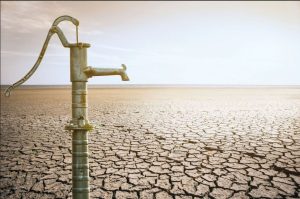 It is an untold fact that we live in a world where water scarcity prevails. We are battling this issue since decades, yet water is still scarce. Many countries currently face water scarcity. They are deprived of the most basic resource of human existence. In a report by Niti Aayog in the year 2018, it was revealed that 54% of India's groundwater is declining. 21 cities are expected to run out of water by 2020.
Cities like Mumbai, Jaipur, Lucknow, Chennai and Nagpur are battling water shortage and have already begun Water Rationing. It is a method used to conserve water. The availability of water is made less so that the usage decreases hence contributing to water conservation. This is one way to look at it. But having access to a reduced amount of water will lead to many underlying problems. Such problems include not having proper sanitation, thirst, drought etc. Ground water reserves are drying up and existing reserves are contaminated by coming in contact with sewage water and industrial waste.
While assessing this issue, the new government of India decided to form a new ministry called 'Jal Shakti'. It was formed by merging the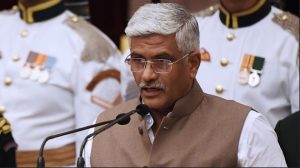 Water Resources and Drinking water ministries. It is an ambitious step towards better availability of water. All the water related works have been merged into a single ministry. One of the various agendas of this ministry is to fight water scarcity by cleaning the existing water reserves and making it available for every household in India. The Namami Gange Project, the clean Ganga initiative is being implemented. Over 20,000 crore rupees had been invested into this project. Gajendra Singh Shekhavat is the minister of Jal Shakti and Ratan Lal Kattaria is the Minister of state of Jal Shakti. Shekhavat has asserted that most of Ganga has been cleaned by the implementation of Namami Gange Project and it aims to clean Ganga's tributaries and sub-tributaries.
We cannot tell for certain as to how the project will be beneficial to the country. It is a big step towards the provision of water to all households. But it must be realised that we as citizens of the country must join hands to solve this issue. Rainwater harvesting pit must be made mandatory in every household. The sewage water from houses and industrial waste from factories should not mix with clean water. Strict action must be taken against industries who do not follow the required instructions given by the government towards efficient use of water.  Water usage must be monitored by every household and necessary steps should be taken to prevent wastage of water in the future.
Sources: The Economic Times, The Hindu Business line, downtoearth.org