UP's KANPUR GETS 'CYBER THANA' TO STOP BULLYING, CRIME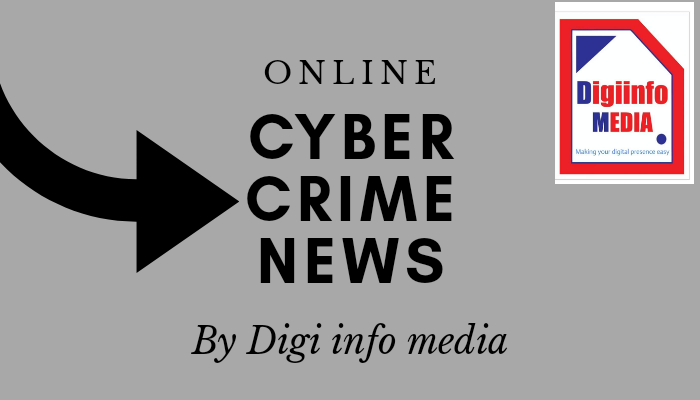 UP's Kanpur gets 'cyber thana' to stop bullying, crime
By- Ananya Yadav
After Noida and Lucknow, Kanpur has become the third city in Uttar Pradesh to get a cyber police station. The police station was inaugurated on June 23 by IG Mohit Agarwal in the presence of senior officials like CO Nazeerabad Geetanjali Singh. The police station has been set up to prioritise on crimes that take place in the virtual world of the internet. From bullying to internet fraud, the cops working at the cyber thana will be looking into crimes that take place with the click of a button. The cyber thana has been set up next to the office of Kanpur SP. A total of 20 cops will be working at the police station. Supervisor of the cyber thana, Geetanjali Singh told that the officials will focus on cases that require detailed technical investigation. The police station, however, will not be focusing on all the cases filed with the local police.
Only cases that have direct links to the cyber world, cases that require technical expertise or intervention on the inter-state or district level will be handled by the cyber thana. Cases of online fraud where the aggrieved has been duped of Rs 1 lakh or more will also be investigated by the cyber thana police. The cops working at the cyber thana will investigate cases of cyberbullying, stalking, online fraud and cases of impersonation. Singh said, "Any case referred to us by the DGP UP will also be taken up by us or any case that is beyond the jurisdiction of a police station will be handed over to us."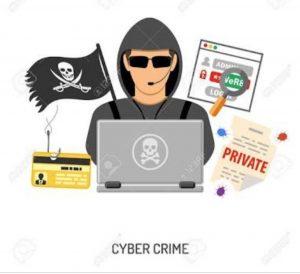 KEY HIGHLIGHTS
• Kanpur is the third city in Uttar Pradesh to have its own cyber crime police station.
• The police station, also referred to as 'cyber thana' will be focusing on cases of online fraud, bullying and stalking
Cyber police stations
Cyber police stations and crime cells have been set up in each state for reporting and investigation of cyber crimes, minister of state for the women and child development ministry Virendra Kumar informed the Rajya Sabha on Thursday.
The ministry of electronics and information technology has also set up cyber forensics training laboratories in north-eastern states and cities such as Mumbai, Pune, Kolkata and Bangalore to train state police officials and judiciary in cybercrime detection and collection, preservation and seizing of electronic evidence and dealing with cybercrime. After consultation, the National Commission for Women has submitted a report on 'Ways and Means to Safeguard Women from Cyber Crimes in India' which inter-alia recommended for stringent laws, Kumar told the Rajya Sabha.
The policy to discourage hacking activities, dedicated helpline numbers, opening of more cyber cells, setting up forensic labs and technical training law enforcement agencies like police and judiciary have also been set up to combat cybercrime. The Information Technology Act, 2000 together with the Indian Penal Code have adequate provisions to deal with prevailing cyber crimes.
It provides punishment in the form of imprisonment ranging from two years to life term and fine penalty depending on the type of cybercrime. However, the government has taken a number of legal, technical and administrative measures to prevent incidents of cyber crimes, he said.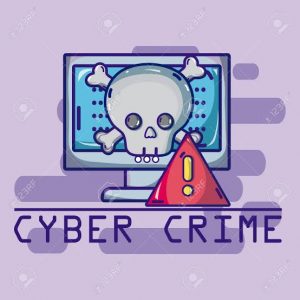 How to file a Cyber Crime Complaint online?
The online portal where a victim can file a cyber crime complaint is https://cyber crime.gov.in/Accept.aspx, an initiative of Government of India that caters to complaints pertaining to the online Child Pornography (CP), Child Sexual Abuse Material (CSAM) or sexually explicit content such as Rape/Gang Rape (CP/RGR) content and other cyber crimes such as social media crimes, online financial frauds, ransomware, hacking, cryptocurrency crimes, and online cyber trafficking. The portal also provides an option of reporting an anonymous complaint about reporting Child Pornography (CP) or sexually explicit content such as Rape/Gang Rape (RGR) content. One can follow below-mentioned steps to report a cyber crime online –
STEP 1: Go to https://cyber crime.gov.in/Accept.aspx
STEP 2: Click on 'Report other cyber crimes' on the menu.
STEP 3: Click on 'File a Complaint'.
STEP 4: Read the conditions and accept them.
STEP 5: Register your mobile number and fill in your name and State.
STEP 6: Fill in the relevant details about the offence.
What are the documents required to file a Cyber Crime complaint?
Following are the documents required to file a Cyber Crime complaint,
• For Email Based Complaints:
1. A written complaint explaining the complete incidence and offence,
2. Copy of the alleged Email taken from the original receiver. Copy of the forwarded email should be avoided.
3. Full Header of the alleged Email.
4. Copy of email and header should be in both hard & soft forms (in CD-R only).
• For Social Media Based Complaints:
1. A copy or screenshot of the alleged profile and/or the content or a screenshot of the URL of the alleged content,
2. Hard and soft copies of the alleged content (ensure that the soft copy is provided in a CD-R form).
• For Mobile App-Based Complaints:
1. A screenshot of the alleged app,
2. The location from where it was downloaded,
3. The victim's bank statements in case any transactions were made after/before/during the incident,
4. Soft copies of all the above-mentioned documents.
• For Business Email Based Complaints:
1. A written brief about the offense and the incident,
2. Originating name (as in the email or offender) and location,
3. Originating bank name and account number (as per the email),
4. Recipient's name (as in bank records), bank account number and bank location (not mandatory),
5. Date and amount of transaction as done,
6. SWIFT number,
7. Additional Information (if available) – including "FFC"- For Further Credit; "FAV" – In Favor Of.
• For Data Theft Complaints:
1. A copy of the stolen data and brief,
2. The copyright certificate of the allegedly stolen data,
3. Details of the suspected employee/(s),
4. The following documents are required in relation to the suspected employee(s):
5. Letter of Appointment,
6. Non-disclosure Agreement,
7. Assigned list of duty and gadgets,
8. List of clients that the suspect handles,
9. The proof of breach of your copyright data,
10. Devices used by the accused during his/her term of service (only if available) with the company.
• For Ransomware/Malware Complaints:
1. Email id /phone number (or any details) or any other means of communication through which ransom has been demanded,
2. If malware was sent in the attachment of the mail, screenshots of the mail with full header of first receiver be provided.
3. For Internet Banking/Online Transactions/Lottery Scam/Fake Call Related Complaints:
4. Bank statement of the concerned bank for the last six months,
5. A copy of the SMS/(s) received related to the suspected transactions,
6. Copy of the victim's ID & address proof as per the bank record.
• For Net Banking/ATM Complaints:
1. A print out of the alleged emails with its complete header as received by the original receiver (forwarded emails should be avoided),
2. Victim's bank statement,
3. Details of the suspected transactions,
4. Soft copies of all the aforesaid documents.