trend of online games on Instagram and Facebook.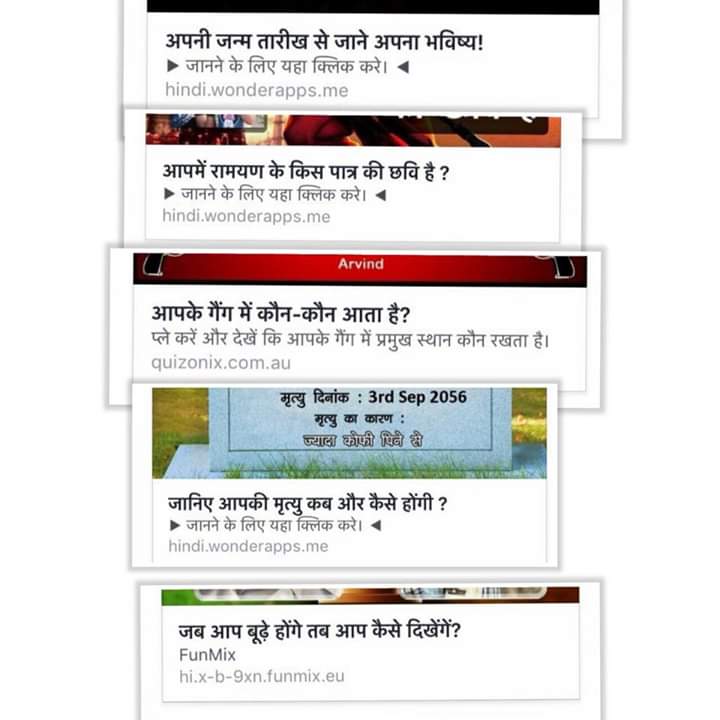 Don't get swindle on the Facebook to get to know that ramayan's which character looks like you. 
It's a new trick of account hackers.
As we all know that information technologies are increasing so cyber crimes are increasing too.
Nowadays it's a trend of online games on Instagram and Facebook.
Many questions come forward in these kind of games, which is related to you.
You are which character of ramayan?
How's your attitude? 
What were you in previous birth?
What's in your future? 
How you look like Which leader and celebrities?
When will be you married? Etc.
It's a new trick of hackers to hack your Instagram and facebook. When you play these kind of games so your account get login in third party apps or webpage. So, hackers got your Instagram and facebook password. When we click on unwanted link its get easy to hack your account. After clicking on link so user I'd and login password get store on another webpage. The third party's condition are mostly in English so many people get easily agree with these kind of conditions.
If you and your friends and relatives did this mistake. Cyber cell police cyber expert Harendra pal Rathore told some solutions which are given below:-
1-Change Facebook and Instagram's password.
2-Active your second step verification for the social media account.
3-Active your code generator for the Facebook account.
4-Note your url of the Facebook account
Cyber welfare society of madhya Pradesh is awaring people against cyber crimes through social media. But people don't have much more knowledge about technologies and they share their data very easily. Cyber expert shakeel says after login I'd they share their data and they don't know about term and conditions. It's depend on that company how they use your data. It is a better way not to use such applications. It's your responsibility to save your data.