Shakeel Anjum, Cyber crime law consultant and Tech Journalist.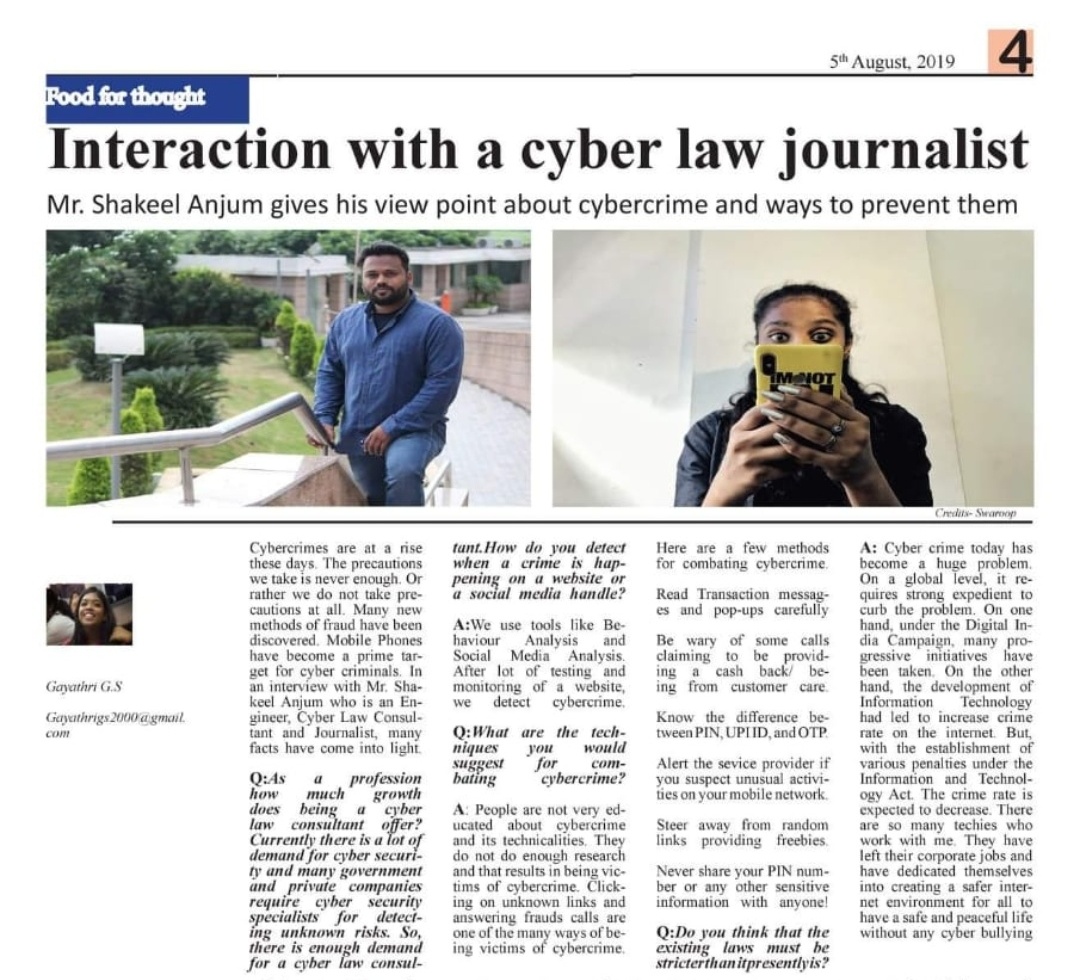 Shakeel anjum is  a cyber crime law consultant and Journalist by profession. Along with her full time duties as a professional digital and social media journalist, he continues to be a student and a  learner of this ever evolving field and takes active interest in spreading knowledge and skills of this domain through her writing and speaking engagements.
Cyber Consultant Shakil Anjum explains that now-a-days there are reports of money being removed from the ATM with the help of cloned cards. This is one big example of high-tech cyber crime. While, earlier cyber crime was limited to email hacking, virus attack, password hacking etc. He further informs that his facebookpage https://www.facebook.com/shakeelnetwork educates the youth and every visitor regarding cyber laws and ways to prevent being a victim of cyber crimes.
Shakeel says that ITEE CyberWelfare Society's main aim to make the society aware about various cyber crimes. And for this, the organization regularly will organize workshops and lectures at various schools, colleges, and corporate firms. Along with that, they will keep updating the readers of their page on facebook and making them aware regarding the laws they are bound to.
Bhopal samachar shakeel anjum article on cyber crime law and security
social account link –
www.instagram.com/shakeelcyber
https://shakeelcyber.blogspot.com
For latest updates of cyber crime in your city and latest technology social media news subscribe our associate Digital Infosec media network channel – digi info media.
https://www.youtube.com/channel/UCrI4v7p2hdkSAzlF4pJFfyw
Read Shakeel Anjum Article on Youth ki Awaz
https://www.youthkiawaaz.com/author/shakeel_anjum/