In the case of cheating of 67 lakhs, four international thugs, including two foreign nationals, in the custody of Ujjain cyber police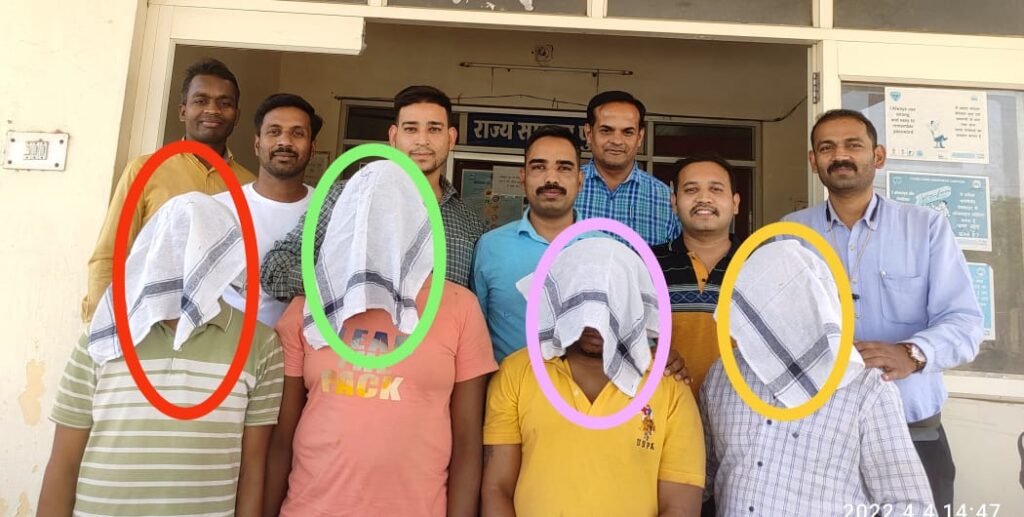 In the case of cheating of 67 lakhs, four international thugs, including two foreign nationals, in the custody of Ujjain cyber police
~The amount was deposited in 20 different bank accounts across the country.
~Cheating was done in the name of Custom Duty, Tex AT Terrorist Clearance etc. They are also cheating citizens of United Kingdom and USA and Arab countries
~ Friendship on Facebook, cheating in the name of buying and selling SIDS herbal items.
~Women need to know the Facebook ID of the foreign man.
~Facebook id of foreign women to men and women They used to cheat.
~ Only with the money of cheating, they make a living by having fun and debauchery. Rudrapar is using the bank accounts of Delhi North East by giving 10 percent use of bank accounts
~ More than 6 crore transactions in bank accounts from the year 2016 to 2019. Bank accounts were opened at the address of the rented house.
~As soon as the money is deposited in the bank account, by withdrawing the money from the ATM, do the distribution.
~ In the case, earlier an accused was made from Rewa Madhya Pradesh, arrested.
State Cyber Police Headquarters Bhopal Additional Director General of Police Yogesh Deshmukh In the action taken in compliance with the recent guidelines regarding immediate removal of criminals, Superintendent of Police State Cyber Police Zone- Ujjain Jitendra Singh told that Sant Nagar , Ujjain resident Fariadiya registered a crime that in the year 2017, he had a friendship with a person named Lewis Dirk on Facebook, after which Louis Dirk proposed marriage to Fariadiya and for several months, continuously contacting on WhatsApp and Facebook Messenger from abroad. Many expensive gifts and gold jewelery were told to come to India and get married with cash. After accepting the offer by the complainant, on arrival at the airport of India, he found expensive gift items of jewellery, gold, foreign exchange, etc., on the complainant, customs duty, miscellaneous tax, money laundering, anti-terrorist etc. Many clearances and Lewis Dirk.
A total of Rs 67 lakh was deposited in 20 different bank accounts in three years in the name of leaving the complainant, then the complainant realized that he was cheated, on which the offenses were 427 / 29 Section 420, 201 Bhadvi and 66 D IT Act. An accused account holder was arrested from Rewa during the investigation of the case by the State Cyber Police Ujjain by registering under the (Information Technology Act).
On the basis of digital facts and other technical information that came during the investigation, A special team of SI Gopal Ajnar , ASI Harendrapal Singh Rathore , HC Kamlakar Upadhyay , C Sunil Panwar was sent to Delhi , NCR, Rampur , Rudrapur Uttarakhand ,For 6 consecutive days, after tireless efforts and traceability at different places of Delhi, Rudrapur, Rampur, Mohit alias Rajiv Kumar from Rudrapur and Sohan Singh, a Nigerian Christian ADK and Somalia's Fauji Omar from Delhi were taken into custody on having sufficient evidence.
State Cyber Police, Ujjain Team consisting of Reema Yadav Kuril, Gopal Ajnar , Harendrapal Singh Rathore, Kamalakar Upadhyay, Sunil Pawar and Amit Parihar, Himanshu Chauhan, Kamal Varkade, Tripti Lodhi, Rajni Nigwal played an important role.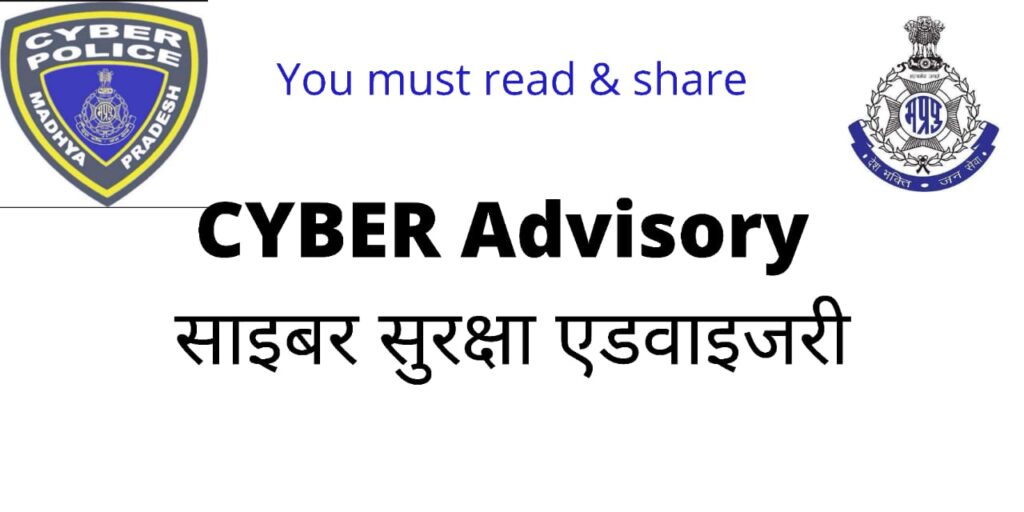 Advisory –
Do not be friend unknown people on Facebook.
Do not trust the words of any unknown person on Facebook.
Do not fall in the greed of expensive gift items and gold diamond jewellery.
By scanning the QR code, money is withdrawn from the bank account.