electricity bill fraud alert advisory by cyber cell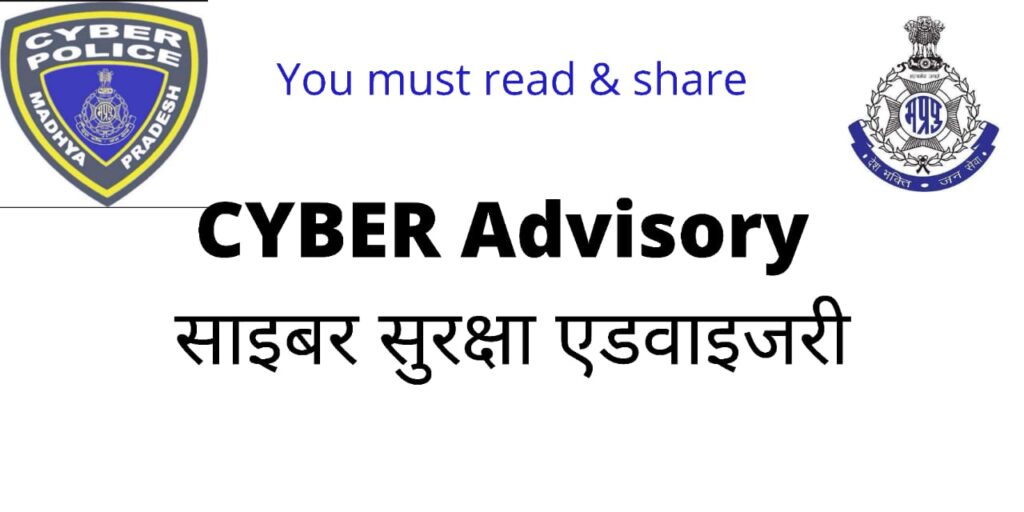 "Be alert be safe"
State Cyber ​​Cell, Zone Indore has come to the notice of Indore residents that nowadays the electricity bill of the last month has been updated by fraudsters from unknown mobile numbers in the system. In the current month, text messages are being sent informing about the disconnection of the electricity connection in the current month and in the message, the mobile number of the Electricity Officer is given and the message to be contacted is written.
On searching that number on the true caller Electricity/Electronic officer comes up. On calling that number, the caller pretending to be an officer of the electricity department, in the name of updating the electricity bill in the system, allows him to access the notification by asking him to down the anydesk application from the playstore. Tries to share your mobile phone screen by pretending to receive it so that when the fraudster tries to transfer online from your bank account/payment gateway, seeing the OTP received from your mobile number, the money will be sent to your account without your permission. To transfer money from It came to the investigation that the location of the mobile number was found to be from Jharkhand via Maharashtra.
Notification – Dear Consumer Your Electricity power will be disconnected. Tonight at 9.30 pm from electricity office . because your previous month bill was not update . Please immediately contact with our electricity officer 8926283947 Thank you .

Note : >
Do not download Anydesk application in mobile phone at the behest of any unknown person.
Do not believe texts / WhatsApp messages from unknown mobile numbers.
Do not believe the name of the mobile caller that comes after searching the mobile number on Truecaller.
Do not share any type of OTP on mobile at the behest of any unknown person. While opening the website of any company / bank online, make sure that the website is opening starting with "https:".