E-commerce fraud and e-commerce law in India
E-commerce (electronic commerce) is the buying and selling of goods and services, or the transmitting of funds or data, over an electronic network, primarily the internet. These business transactions occur either as business-to-business (B2B), business-to-consumer (B2C), consumer-to-consumer or consumer-to-business. The terms e-commerce and e-business are often used interchangeably. The term e-tail is also sometimes used in reference to the transactional processes for online shopping.so, let's know about E-commerce fraud and e-commerce law in India.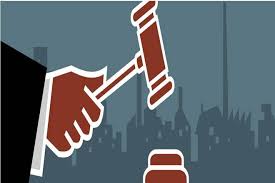 E-commerce is one of the Indian economy's fastest growing sectors. With e-commerce playing a pivotal role in the economy and our daily lives, it is important to understand some of the risks involved. Fraud is one of the biggest risks faced by e-commerce sector. A recent CyberSource survey suggests that North American businesses expect to lose 0.8% of total revenue due to fraud. Whereas in India, this number ranges between 4-5% as per some estimates.
The term e-commerce fraud is also known as purchase fraud, is quite self-explanatory. It occurs when a criminal (fraudster) approaches a merchant and proposes a business transaction using fraudulent means such as a stolen or fake credit card to pay for it. This leaves the merchant without getting paid for the sale that was just made. This is a preliminary type of e-commerce fraud.
There are three categories of frauds in an online marketplace, each with distinct and multiple modus operandi (MO).
Buyer side frauds: Where buyers file fraudulent claims, chargebacks or compromised payment cards. Fake buyer accounts are created with the intention of utilising a compromised payment card to purchase items. This type is also known as "friendly fraud." Many buyers also abuse services provided by the marketplace such as their return policies, guarantees etc. Recently there was a case of two youngsters buying expensive mobile phones on Flipkart and claiming they received empty boxes. Their scheme ran for over a year and half with the cost of those 152 phones totaling Rs. 1.05 crore.
Merchant side frauds: These typically range from non-fulfillment to selling counterfeit and many other complex models. Fraudsters typically create a new account and list popular/fast moving items at extremely low prices to attract the most number of customers in the shortest period of time. As the last date of delivery passes, complaints of not having received the items start to pour in. The fraudster tries to keep the whole scheme going till disbursement day using various tactics. Depending on the type of product, customers may or may not be able to identify a fake immediately. There have been cases of phones being sold and customers finding out almost a year later at the service centre that the phone is a fake. Given the ease with which transactions can take place and the difficulty in seeing the physical movement of goods, cases of money laundering and abuse of online marketplaces have also been observed.
Cyber security fraud: Customer accounts are not without cyber security challenges. Frequently, accounts are compromised and subject to account takeovers (ATO) and identity theft. Credit card details are sold online by the hundreds. Professional fraudsters have an arsenal of credit card numbers and their details. Sometimes a marketplace account is a by-product of a larger hack. Hackers then proceed to place orders through the account or create a seller account from which a scheme is run.
The Indian e-commerce fraud ecosystem is still in its nascent stages. Much of the fraud being committed are basic versions of classic MOs – listing items at extremely low prices and getting away with the money, selling counterfeit items, buyers ordering items and claiming they haven't been received, card frauds etc. It is alarming that such cases are missed on a regular basis. However, there are substantial laws in place, which deal with e-commerce frauds.
E-commerce laws in India:
E-commerce or electronic transactions lead to the formation of e- contracts, which are governed by the Indian Contract Act, 1872. In view of the technological interventions, such contracts are governed by relevant provisions of the under the Information Technology Act, 2000.
Recently, the government released the Draft E- commerce Policy, 2018. It seems to be a positive development in the sector which is a result of suggestions that have been received from industrial players and various industrial bodies.
There are certain other provisions mentioned in the Information Technology Rules, 2011 which deal with e-commerce fraud. These and such other legal provisions that provide security against e-commerce fraud are indeed very helpful, and more people should be made aware of such existing remedies against e-commerce fraud.
Article by Shrawani Mohani
Editing By Mahima Gupta