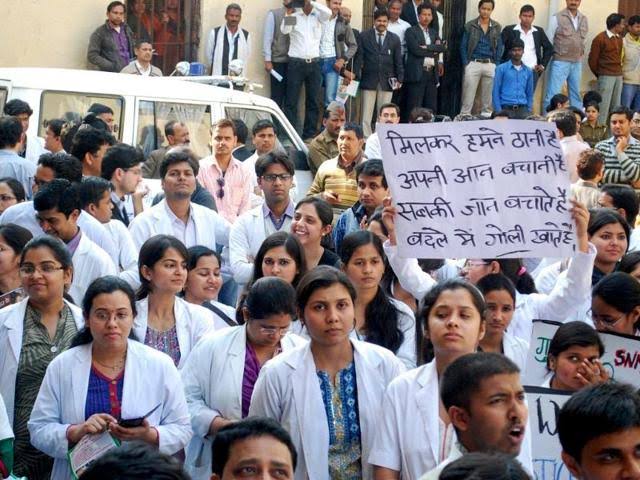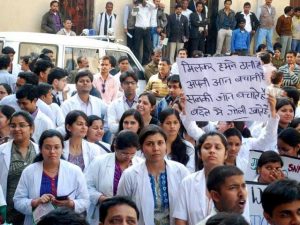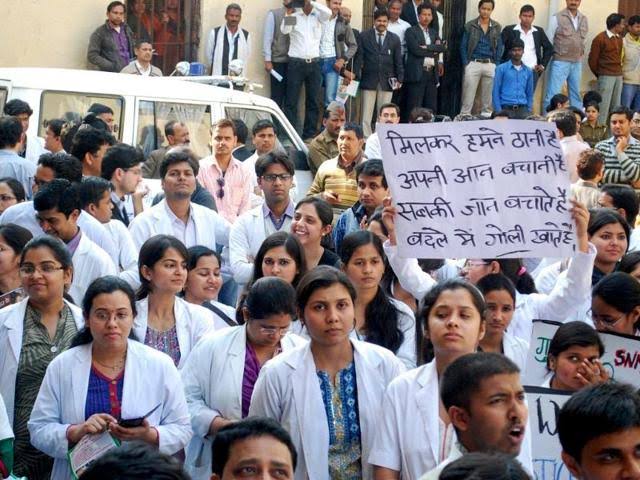 The medical teachers of Gandhi medical college are on strike today due to their demands. They have organized a strike in front of the medical college in tents. Due to strike the patients of Hamidia hospital faced critical problems. The patients who came from different cities didn't got the doctor. Due to the strike there was a lot of hustle bustle in medicine counter and OPD.
More than 50 operations delayed
About 20-25 major surgeries are done in Hamidia hospital. Including all the departments, 30-35 minor surgeries are done. Due to strike specialist doctors are also not able to treat patients and due to this 50 operations have been delayed. The surgery will now be done in the coming two days. In the OPD, junior doctors treated the patients. But due to the absence of HOD, normal treatments were done. Patients who came to see senior doctors went away without the treatment. Patients also faced problems in X-rays and Sonography. Although, there were arrangements for critical patients in radiology department.
Teachers on strike: these are some of the demands-
– The seventh pay scale of UGC can be given to various cadres of three thousand medical teachers of the state.
– Depending on the dynamic unsecured career progression skim for medical teachers, the state's medical cadres should be given certain opportunities to move forward in the service.
– The grade pay should be increased up to one thousand to departmental higher pay scale.
– Medical teachers should be benefitted with the group bema yojana, Gratuity and Re- embarsment.
CAS Mohnti called for discussion
Chief secretary Mohnti has called heads of medical teacher association for discussion. Four of the officials had reached the ministry for discussion.
Juda helped the patients
Due to the leave of medical teachers, patients are facing critical problems. There is a lot of hustle bustle in OPD and medicine counters. Patients must wait for hours to get to their turn and get medication script. Juda helped the patients of OPD by treating them. But many of the patients went away without treatments as there was no arrangements.
Research By Damini Tripathi
Editing By Mahima gupta