Defamation on Social Media Platforms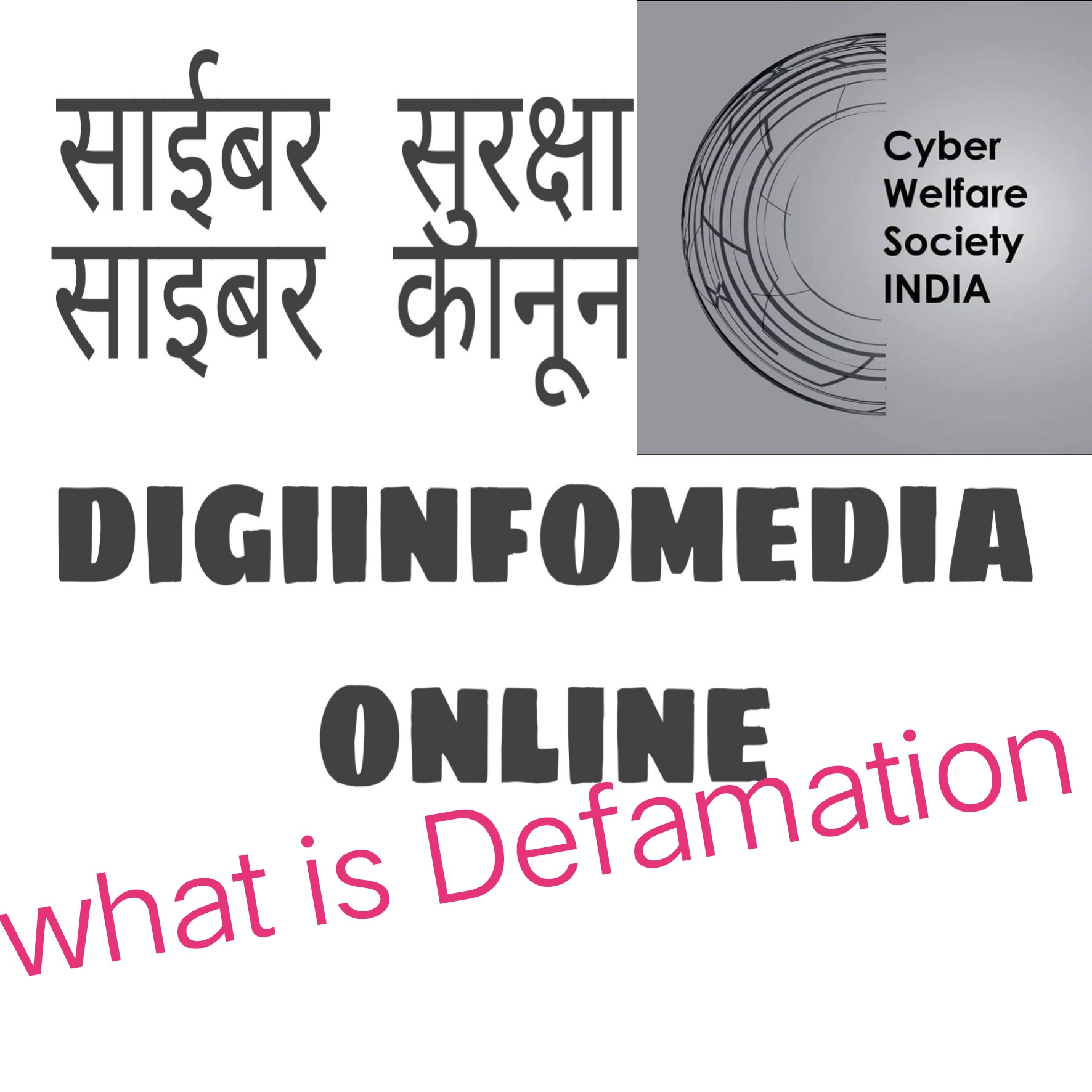 Defamation on Social Media Platforms.
–Shreya Deb
With the advent of Internet and rise in digitalization, the world has witnessed a paradigm shift in the way we communicate. Disseminating information, staying in touch with someone miles away, has never been this convenient. However, such ease in accessing information and communicating with one another has proportionally eased the abuse of communication mediums. The Internet is anonymous in nature, and since there are no barriers to freedom of communication, it has enabled unfettered potentials on social media platforms such as Facebook, Instagram, Twitter etc. As a result, today any user can post false and maligning statement, concerning another user and thereby harm their reputation and good name.
In view of this, defamation on Social media platforms has become a matter of grave concern.
What is defamation?
Defamation can be comprehended as the wrongful and intentional infringement of another person's right to his goodwill and reputation. It involves publication of something defamatory, either in written or oral form, concerning another person. The publication should be wrongful and intentional in nature, which has the effect of harming another person's good name, status and reputation in the society.
Defamation can be bifurcated into two categories:
Libel – Defamatory statement published in a written form.
Slander – Defamatory statement made in a verbal form
The principal difference between these two categories is the medium in which they are expressed and how their damages are identified. The former is in written form, and in this case, damages are presumed, while the latter is in oral form, and in this case, unless it falls under the category of slander per se, it is upon the plaintiff to prove actual damage.
Cyber Defamation –
Cyber defamation occurs when a device is connected to the Internet, and is used as a tool, to defame another person. In other words, intentionally publishing defamatory statement about another person, over the Internet, which has the effect of injuring the reputation of the person in the eyes of a third person, would tantamount to Cyber defamation. For instance, if a Tweeter user tweets any kind of defamatory comment against another person on Twitter, it would amount to Cyber defamation.
Cyber defamation is considered to be one of the worst forms of cybercrime. This is because it immerses all walks of life into its fold and causes injury upon an individual or an entity's name and reputation, in a digital platform, which can affect upto a great extent. In addition to that, bearing in mind the broad coverage of Internet, the ease of accessibility and the rate of dissemination of information on cyberspace, it is difficult to estimate the degree of damage in monetary value.
The fundamental difference between traditional or physical defamation and cyber defamation is that the component of Internet is an essential requisite in cyber defamation, which is not so, in the case of traditional defamation. Cyber defamation mandates the defamatory statement against a person or entity to be published in cyberspace, using electronic devices as a tool.
Laws governing Cyber defamation –
In spite of the fact that the medium of committing the offence of defamation is different in the physical and cyber world, however the defamation law in both the instances, applies the same. Cyber defamation in India is governed by the Indian Penal Code, 1860.
Section 499 – This provision deals with the definition of Defamation. It provides:
whoever, by words either spoken or intended to be read, or by signs or by visible representations, makes or publishes any imputation concerning any person intending to harm, or knowing or having reason to believe that such imputation will harm, the reputation of such person is said to defame that person.
Though this provision does not specifically mention the term 'Cyber defamation', however it is wide enough to include Cyber defamation under its umbrella definition. This provision further does not limit its range to publishing defamatory statement on Social Media platforms, but also any publication of defamatory statement on websites, or sending or forwarding e-mails, messages containing defamatory material against a person or entity, attracts this provision.
Section 500 – This provision prescribes punishment for defamation with imprisonment which may extend upto 2 years, or with fine, or both.
Section 503 – This provision addresses the offence of criminal intimidation through electronic means to damage one's reputation.
Section 469 – This provision concentrates on forgery and penalizes the creation of fake account or false document, which may harm the reputation of a person, with imprisonment which may extend upto 3 years and fine.
The ease of publishing anything, anytime in this online space has incited the continuous abuse of Social Media platforms by unprincipled Internet users in the name of freedom of speech and expression. This in result has recreated the Social Media platform as an acute hotspot for defamation.
Though the defamation laws are in place, people are negligent to identify and recognize whether a statement is defamatory or not. Also, most people are unaware of the fact that publishing a defamatory statement could invite serious consequences. The laws of defamation come into frame, only after such offence has been made. Therefore, the need of the hour is to create awareness among people, about what is defamatory, and what is not, in the online world, in order to curb Cyber defamation. It is very important for people to understand that exercising one's freedom of speech and expression should not run contradictory to another person's reputation.