DATA SECURITY COUNSIL OF INDIA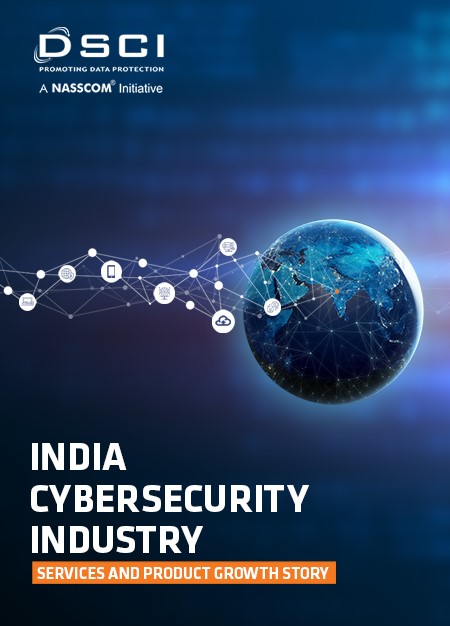 India currently occupies the leading position in the IT outsourcing and business process outsourcing (BPO) industry. Due to IT and BPO outsourcing was US$300 billion, which is estimated to grow to more by the end of year. Increasing amounts of personal information is thus flowing to India from many countries.
Data Security Council of India is an unlisted public company incorporated on 22 August, 2008. It is classified as a not-for-profit company and is in South Delhi, Delhi. Its authorized share capital is INR0.00. Setup by NASSCOM, committed to making the cyberspace safe, secure and trusted by establishing best practices, standards and initiatives in cyber security and privacy. Data Security Council of India has ten directors – Rajendra Singh Pawar Narayanaswamy Balakrishnan. The office of Data Security Council of India is at JASOLA, NEW DELHI, South Delhi, Delhi.
With an aim to delve deeper into data governance and data classification, the Data Security Council of India (DSCI) organized a workshop on Cloud Data Governance on 18 March 2016 at the Habitat Centre in New Delhi. It helps government departments and related agencies get acquainted with guidelines, international best practices, strategies, and techniques for Cloud adoption.
DSCI is actively involved in developing and imparting training and building capacity for various government and corporate entities on Security and Privacy. With the aim to build capacity in Privacy, DSCI has launched DSCI Certified Privacy Professional (DCPP) certification program and DSCI Certified Privacy Lead Assessor (DCPLA). build capacity of law enforcement, judiciary, armed forces and prosecution departments in handling cybercrime investigations through our Cyber Forensics facility at Bengaluru. DSCI has setup a Centre for Cybercrime Investigation Training & Research initiative, which will be largely serving as a center for elevating cybercrime management and forensics in Karnataka.
NASSCOM-DSCI have undertaken an Industry Development initiative to realize the Cyber Security Task Force (CSTF) vision to make India a global hub for Cyber Security. This initiative focusses on domestic market development, growing the Indian cyber security start-up ecosystem, global market development, policy advocacy for Industry growth, support co-creation, innovation and R&D in cyber security and privacy, and meet the talent and skill development requirements in cyber security.
The key focus areas for Industry Development:
• Use Case Clearing House
• Domestic Market Development
• Skill Development
• Research
• Policy Advocacy
• Global Markets Development
• Cyber Security Clusters
• Promoting 'Brand India' as a hub for Cyber Security
By developing tools like specific data privacy handbooks and self-assessment kits, DSCI aims to support businesses to improve understanding of data protection regulations, and thereby adopt better data practices leading to reduced risk of data breaches and safer online transactions for their customers. DSCI also identifies and recognizes solutions that can help businesses efficiently improve their data practices.