Con bank manager arrested by ujjain cyber police.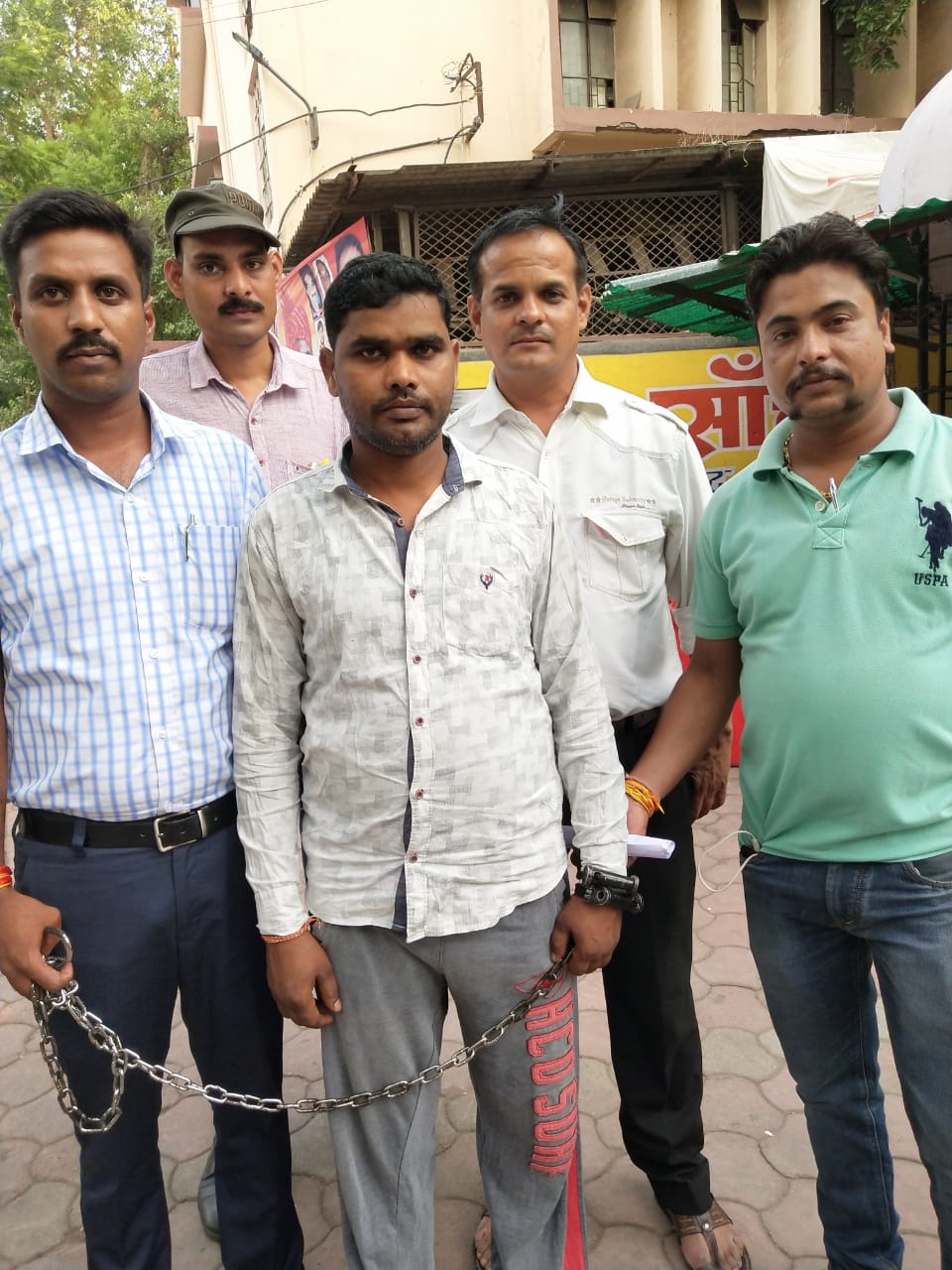 The convict pretend to be bank manager official and ask for ATM card details including OTP.
After making calls dispose the SIM cards.
Your leads were used to do money transfer in bank account.
Use a specific series mobile numbers to make calls at.
20 to 50% of money was used to run bank account.
Stealing of money is done with ATM card of other banks.
The convicts bank account has lacks of illegal money.
Convert Jaggu Mandal is a contractual teacher in one of the top schools.
On orders of Inspector General of Police, Purshottam Sharma and Director General of Police Rajesh Gupta an investigation was set up by the State Cyber Police, Ujjain under Jitendra Singh a police complaint was filed by Shashikant Pandlekar resident of Englai Compound ,Ujjain that he received a phone call from an unknown person pretending to be the bank manager and ask for ATM card details and OTP and withdrew RS 19999 from his bank account.
On the complaint prisoner number 110 /19 was charged with IPC section 420, 120 B and 66 D under the IT act under supervision by Inspector Narendra Ghom. After attaining some leaders against the convict Sub Inspector Gopal Aajnar , Constable Kamal Kar and A.R Mahavir Singh were sent to district Giridihi ,JJharkhand
Jaggu Mandal father Girish Mondal at Jharkhand was arrested.on further investigation it was revealed that he shared a bank account on 50% rent with the relative Jaleshwar Mondal. He also revealed that it was Jailaishwar's idea to pose as Bank managers and ask for ATM card details from people and transfer the money into his account. Jaggu revealed that Jaleshwar transferred RS 19999 in his account and the use the money which they had amassed before. He also told the police that they had coned a number of people before and the bank account was operated on 20 to 50% rent. Jaggu told the police how the process was operated and how calls pretending to the bank were made.
The the convict Jaggu has been a UPS, CTET cleared contractual teacher for 11 years. The police has started an investigation regarding the other gang members. The police officials mentioned above played a crucial role in decording this racket.
Editing / Limra Jamal Siddiqui