Children: Victims of online abuse and exploitation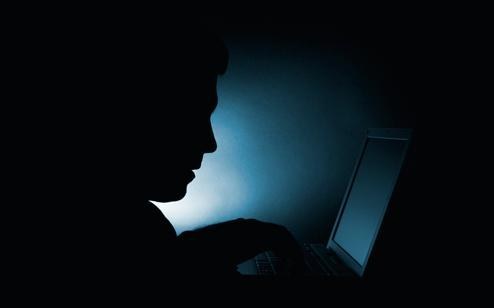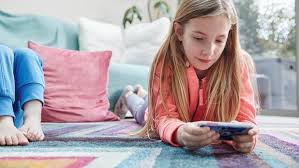 With the increase in internet users, Cyber Crime has also been increasing. Day by Day people, organizations, agencies, department, etc have started depending on internet for day to day operations and work. The internet is becoming very helpful but it is also becoming one of the reasons to commit crime and make profit by illegal means. Children especially teenagers, are becoming more inclined and additive towards internet, be it Social Media or Google or any website to get information without knowing the risk of using random websites. Children as victims of online abuse and exploitation.
A famous game, you must have heard of, Blue whale Game, was recently a part of news and highlights in WhatsApp and other Social Media platforms. The game was made by a 21 year old former psychology student who was expelled from his university. In 2016, when he got he arrested he told that his intention was to cleanse the society from the person who have no worth and should commit suicide.
Nobody knows what ideology these criminals have! But to protect ourselves and others, especially people who have no or little knowledge about these crimes is our responsibility and when it comes to a child, we know they are immature and have very less knowledge about these crimes and tactics used by criminals.
Today, children are becoming more inclined towards internet, social media, using Google to know everything; because of which they are becoming victims of online abuse and exploitation. These criminals make fake accounts and chat with children and emotionally trap them, get their personal details and use them or even these criminal can make a child go against his parents. Children are asked to meet them in person and this leads them to trafficking and sex tourism. Many times they get closer and ask the victim to send their pictures offensive and post them online which leads the child to commit suicide.
There are various types of cyber crime against children:
• Online theft
• Misusing personal information
• Child pornography
• Sending fake e-mail messages to get personal information
• Posting of obscene photograph
It is important for us to know how to tackle these criminal. Indian government has been taking important measures to curb cyber crime in India but with that Cyber Crime awareness is crucial at this time. There are provisions for cyber crime provided by Indian legislation to punish the criminals for:
Cyber Crime under IT Act 2000
 Section 66 – whosoever commits crime by tampering with computer source document is punishable under this section of IT Act 2000.
 Section 72 – Whosoever commits crime by Breach of Confidentiality and privacy is punishable under this section of IT Act 2000.
 Section 73 – Whosoever commits crime by publishing false digital signatures certificate is punishable under this section of IT Act 2000.
Cyber Crime under Indian Penal Code:
 Section 503 –Whosoever sends threatening e-mail messages is punishable under this section of Indian Penal Code.
 Section 409 – Whosoever sends defamatory messages through e-mail is punishable under this section of Indian Penal Code.
 Section 500- Whosoever commits e-mail abuse is punishable under this section of Indian penal Code.
There are certain legislative actions which are taken specifically against children:
The Protection of Children from Sexual Offences (POSCO Act). According to this act whosoever commits cyber crime against children is punishable under this Act. It includes Cyber Bullying, Cyber Stalking, Online Abuse, Online child trafficking, defamation, hacking, sexual harassment, violation of privacy, etc.
Some Tips for parents to protect their child from Cyber Crime:
• Always tell your child to keep all your family's including the child's information personal and not to reveal in front of a stranger or on chat.
• Use passwords that are not common and are not easy to guess.
• Install and upgrade anti-virus software regularly.
• Discuss the risks and how to be safe online.
• Restrict the usage of internet for your child.
• Help and support the child so that he or she can easily tell you all his problems including cyber crime.
Research by Ankita Rathi, Cyber Law Intern
Editing by Mahima Gupta