WhatsApp Lynchings- Very Dangerous Practice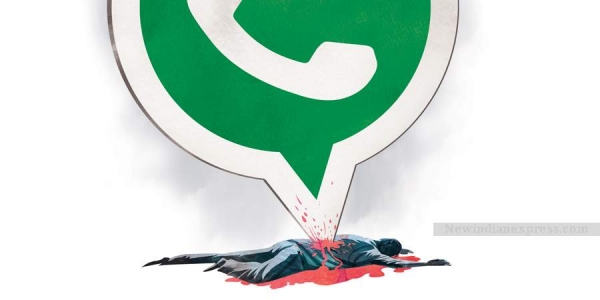 Nirmeeti Patole:-
We live in the world of social media that has numerous benefits. Within a fraction of second, we can access to anything and everything. But, this social media can be toxic at times and cause disturbance in our day to day lives. We all use WhatsApp, so that we get connected to our friends and families, but have you ever wondered it can be a cause of death or violence? Yes. WhatsApp lynchings is very dangerous practice.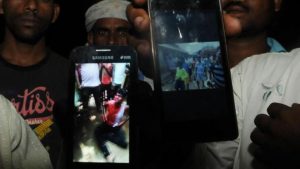 WhatsApp lynchings are growing severely and adversely affecting several innocents. They are mob-related violence due to the spread of fake messages and false videos, which are circulated on WhatsApp and other social media platforms. 'Misunderstanding' and 'Misinterpretation' are the core elements of these lynchings. Many videos display a scene of certain strangers who approach some people for a genuine reason. Assuming those strangers as child thefts, house-breakers child lifters and human traffickers, a large group of people begin to attack those strangers by watching misleading videos on WhatsApp.
Such cases are increasing and WhatsApp killings are taking place due to viral messages and captions. In Karnataka, one such incident happened where a Google engineer was killed when an aggressive mob attacked and murdered him. Three of his companions were severely injured. This horrible situation took place due to a simple chocolate. One of the victims offered chocolates to school children. Rumours through WhatsApp and other messaging apps were showing that those people were kidnappers. Believing it to be true, the villagers destroyed the life of those faultless people.
These lynchings were initiated in Jharkhand in May 2017 when seven men were killed in a very cruel way.  Gradually, WhatsApp lynchings have their presence in majority states of India. Madhya Pradesh, Gujrat, Assam, Maharashtra among many states have witnessed these crimes. Labourers, mentally challenged, outsiders, strangers are the main focus of these lynchings. Also the businessmen, engineers, common people of middle class families are included in this list.
Main reason behind these activities are the fake posts translated in regional language. People can relate to these posts and hence get manipulated by them. Presence of fear factor along with an aggression leads to these mob-murders. Education is a missing component and due to lack of literacy and inadequate knowledge of using mobiles, these incidents are increasing. People are blindly trusting 'WhatsApp forwards' and hence using this medium to weaponized murders.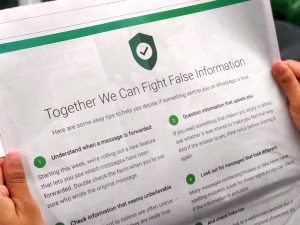 Although Government has given a warning to WhatsApp regarding these happenings, more strict action should be taken to stop these terrifying activities. Full page newspaper advertisement to inform people about the fake posts is worth appreciating, but should yield desirable results. India has 200 million WhatsApp users and this platform, started for communication should not become a medium of death and communal violence. Awareness is must among rural people and we as responsible citizens should cooperate and not believe in videos that harm innocents.