What To Do When Encountered With Cyber Fraud?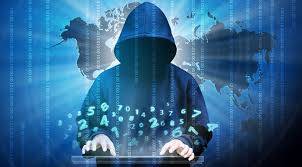 The term "fraud" or "defraud" is neither defined in Indian penal code nor in Information technology Act or any other criminal legislation so far. Thus, only the choice left is to sought the meaning of fraud through understanding the context in which the word "fraudulent" is used by legislation under section 25 and 421 to 424 of Indian penal code.  According to prevalent understanding of the term, there are two essential to establish fraud, firstly, deceit or an intent to deceive to gain some advantage and secondly serious percussion to that act as damage to prove the malicious intention behind the act.
Cyber fraud is not a single and distinctive crime being defined somewhere but covers a wide range of illegal and illicit activities that are conduction on internet space. Internet/ cyber fraud can be defined as instance of defrauding or tricking the victim to their own advantage through internet medium. As per the recent report by economic time, phishing is the most prevalent form of cyber fraud being committed through cyber platform. Internet fraud, generally defraud almost more than millions of dollars in each country each year and is rapidly increasing ever since.
Indian penal code has always been called in to supplement the Information technology Act. Thus if any felonious action escape the felonies mentioned in Information technology act cannot certainly evade the Indian penal code.
Most known forms of cyber frauds are:
1. Phishing and spoofing: Both terms deal with forged or faked electronic documents. In spoofing the dissemination of fake email being sent to from someone unknown but apparently show froth as if it is sent from some trusted host and thereby under false pretext intrude into your system while phishing referred to transmitting fake email to people and attempt to establish that they are legitimate business and trick them to divulge the sensitive information to them in malicious ploy. Spoofing is liable under section 66 read with section 43 of Information technology Act whereas phishing is an identity theft hence can be prosecuted under section 66C and s. 66D of information technology Act. Besides various provision of Indian penal can also be attracted such as section 415, 416 and 417 for committing fraud through personation and section 447 for criminal trespass into the others property.
2. Ransomware: It is a kind of scam which has been witnessed lately by various companies wherein a form of malware is installed into a protective system of any company which store sensitive information but there after either laid complete control over those data and sough payment of ransom i.e. extort money in exchange to release them off their clutches. This kind of offence can be prosecuted under section 65, 66 read with 43 ,66E of Information technology and under various provision of Indian penal code for extortion, criminal trespass etc.
3. Business email compromise: This is a kind of hacking into someone's private emails, especially those who are indulge in regular online payment for sale-purchase through emails. It is liable under section 66 read with s. 43 of information technology.
4. Malware or scareware: This is a kind of fraud to extort money by intimidation of potential damage hovering over their computer resource system. It is a tactics used to solicit funds from victims.
Procedure to report cyber fraud: The procedure is more or less same as for reporting any other kind of offence. The local police station can be approached for filling complaint and mostly there is a separate department to handle such cases namely cyber crime cell especially vested with jurisdiction to register such complaint. However, if police refuse to file complaint or failed to make any action, a representation can be made to commissioner of police/ superintendent of police. Still, if no action is taken then private complaint before concern can be made. Or even a writ application for mandamus can be made to high court as well.
Remedies for fraud: Mainly provision of s. 43 read with 66 of IT act deal with various form of fraud supplemented by other provisions of IT act and various relevant provisions of Indian penal  code. As it's an offence against state hence its state's duty to prosecute but there are some wherein businesses can also be held guilty and be ordered to pay compensation if they fail to observe due diligence given in IT act. For instance, there is several business engaged in business activities which requires holding of sensitive data and if they fail to protect those data can held liable under section 43A and S 72A IT act even though they are the victims. These businesses especially intermediaries have been vested with very heavy responsibilities and duties and may liable to serious repercussion if they fail. Apart from criminal process established under criminal procedure code, financial frauds can also be remedied through filing an application before the adjudicating officer under Information technology act and rules made there under. This facility has been proving very successfully being availed by financial frauds that is mostly banks.
Things to do: If anyone fall victim to any cyber fraud then firstly he/she must approach the law enforcement and file complaint as mention above. Secondly, must collect evidence necessary such as mails receipts, log files, message from social media sites like facebook, twitter etc., Money order receipt, pamphlets or brochures, phone bills, copies of web pages or wire receipt which deem to came handy while proving the crime. With advancement in technology, it also brought about its own limitation which can be avoid by awareness among people and government is determine to make general people aware regarding potential cyber frauds and how people can avoid it.
Article By- Priyatam Bhardwaj
Editing By- Jasleen Kaur