Recent Initiative by jaivardhan singh in mp.

Initiatives for conservation and infrastructural development taken by Shri Jaivardhan Singh in Madhya Pradesh
Under urban development and housing minister Shri Jaivardhan Singh government of Madhya Pradesh is taking various steps for bringing development in the state through programs of conservation and infrastructure development.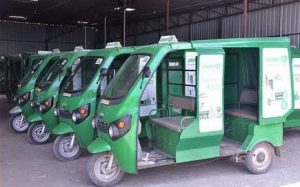 Recently steps were taken for the conservation of Bovine includes diverse group of domestic cattle,bison, baffallo,yak etc in Gaushalas.It was decided that urban bodies will sign a MoU with nearby progressive Gaushalas.
The government has encouraged to set up Gobar Gas or Bio Gas and organic manure plants near gaushala. The government also decided to provide grant to accommodate city's stray cattle in Gaushala and subsidy in electricity bill for Biogas plant will be considered. Shri Singh also asked for constitution of self help groups through National Urban livelihood Mission to operate gaushalas and gave task to the local administration to help in sale of gaushala products.
For infrastructural development Government under Shri Singh took another step for introduction of E vehicle policy.
This initiative was taken keeping in mind the increase in pollution levels of the state. The policy would regulate E Rickshaws and emphasis was also given on introducing electric buses in future specially in big cities like Indore and Bhopal. Initiatives were taken for bringing about improved basic infrastructure for buses.