HOW IMPORTANT IS TO PEOPLE EDUCATE PEOPLE ABOUT CYBER SECURITY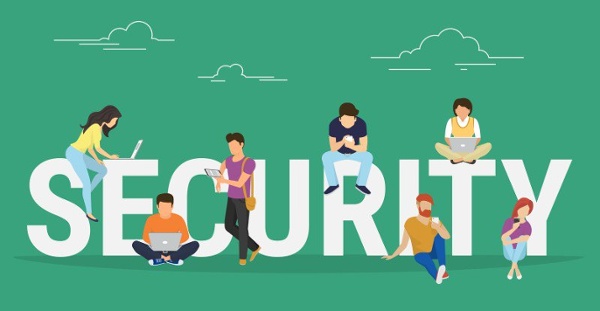 is 'crucial' for people to get educated about cyber security because it directly affects their lives on personal level. How? Because human life is more inter connected to advanced technology today and their devices carry more personal information than they share with others.
People are exposed if they don't follow cyber security practices. There are so many news related to cyber bullying on the internet. The attackers can impersonate people's identity and carry out criminal activities if they don't protect their information.
Cyber awareness is necessary for your security and privacy on the Internet. Knowledge of threats and risks you may face online (whether it's a phishing email, sharing passwords or using an insecure network) is as important as knowledge of traffic regulations – sometimes it can save human lives! Being educated, you have more chances to avoid cyber threats or prevent cyber criminals who are able to use your identity for their own malicious purposes.
Cyber security is a high-demand but changing field. Many organizations develop programs to train to fight cyber threats, as hackers find new ways to access information. So, creating a culture of consistent awareness of threats is important. This not only helps become skilled and forward-looking but also be as close as possible to in-demand and highly-paid jobs. Knowing how to secure a computer means being aware of how to secure the whole company and all its staff members.
Majority of these illicit happenings take place due to the compromise of credentials. Where, most of us think that setting up strong passwords is a good way to go, cyber criminals think the other way. They know how to morph their methods in such a way that the access to the accounts stays easy for them. However, in the middle of data breaches making headlines in the news every day, relying on the bliss of ever evolving technology is imperative.
The Importance of Teaching Students About Cyber Security
Teachers Have a Great Opportunity to Help Students Learn About the Dangers of Cyber Crime
The Internet is a huge part of everyone's lives today, including children. And if mature, intelligent, sometimes even tech savvy adults can fall for scams online, we can be most certain that a child full of curiosity, but limited in maturity and awareness, can fall victim to the dangers of the internet. It's important for parents to be open with their kids about online safety, but it's also helpful if teachers get involved in the conversation.
Kids take technology classes, surf the web for school projects, and obviously use the Internet in their free time for all kinds of things, so it's a good idea for teachers to include some cyber security talk in their lessons.
Educating Employees About Cyber security
Cyber Security affects Businesses as well and the most, because they have large networks full of sensitive information. A single breach can expose business in the wild and cause millions.  Knowing how to secure a computer means being aware of how to secure the whole company and all its staff members.
What Employees Need To Know
Identify the most likely security risks and threats each employee is likely to face, and explain the threat to them. Employees should know what they are, how they work, how to spot them, and what to do if (or when) they do
Phishing is a common threat vector for businesses of all sizes and generally relies on an employee providing information or clicking a link to what they think is a trusted party, but is, in fact, a fraudster.
While phishing techniques are becoming more sophisticated, the general principles that guard employees and the businesses they work for against them are still the same.
Keep these guidelines in mind:
Do not provide information of any kind or act on an email (such as by clicking a link) unless you are certain of who you are communicating with
Don't open email from an email address you don't know
Do not freely give out company information over the phone
Be aware of what constitutes a suspicious request, such as any request for account credentials
What To Do
Employees should also know what procedures they're expected to follow if they suspect they have been targeted by a common attack method. Even at small organizations that do not have IT teams blocking specific IPs or adjusting firewall rules, information should be shared immediately, so that the first time the fraudulent communication is detected is the only time needed.
Some simple measures for cyber security are listed below:
Protect against spyware, malware, and other malicious code
Install an antivirus software and anti spyware and update regularly. Such software is readily available online from a variety of vendors.
1. Use HTTPs certificate on website 
The internet is gradually shifting to HTTPs. You can use extension such as 'HTTPs everywhere' that encrypts your communications with many major websites, making your browsing more secure.
2. Setup strong passwords & never repeat them on different sites
Use characters, lower case, and upper-case letter to setup strong passwords. Never repeat the same password on numerous websites. Because if one site is breached then chances are that your other accounts are also compromised.
3. Use Two-Factor authentication & number verification where applicable
Set up a two-factor authentication where ever possible and if two-factor authentication is not available then use a number verification.
4. Make backups of sensitive information
Regularly backup your sensitive data to prevent any loss. This is the best tactic if your data is affected by a ransomware program.
My opinion
There are many other security measures available on the internet. You should constantly educate yourself on cyber security because it keeps on evolving.
Knowledge is power, so I can recommend reading cyber security and tech digests collecting essential info about different sectors to understand cyber hygiene basics and everything what is happening in the cyber world.