Big action against illegal drug smack smugglers by khilchipur police.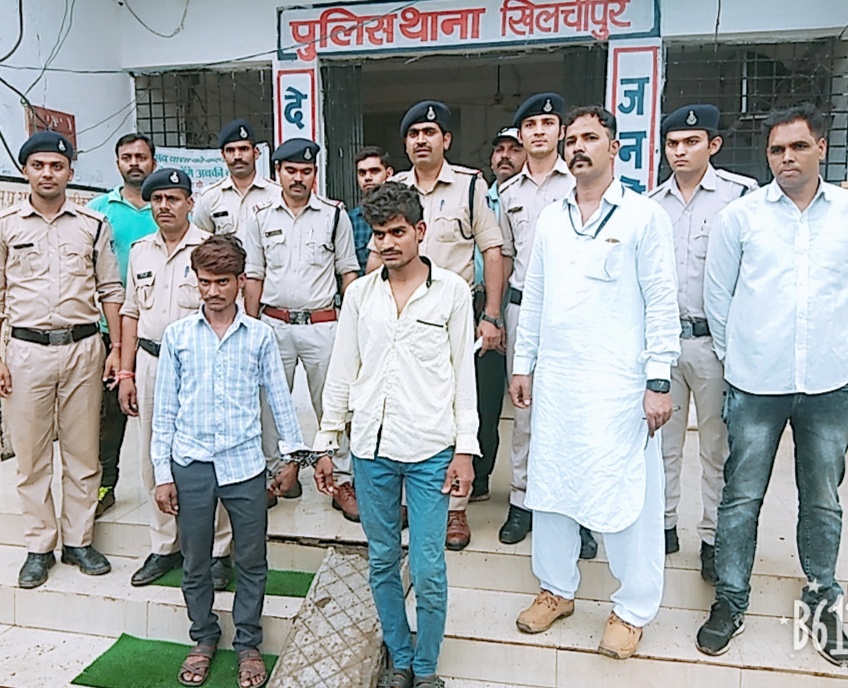 Big action against illegal drug smack smugglers by khilichipur police,
 100 grams smack of Rs 10 lakh for two persons arrested.
Continuous campaign is being organized against illegal liquor sale, illegal arms and purchase of illegal drugs in Rajgarh district, under the guidance of Mr. Pradeep Sharma, the Superintendent of Police. On 04th July 2019, the information of Khilichipur police received a notice that on the Mamba Kheda link two persons were selling illegal drugs immediate action was taken on the information by the additional police superintendent Mr.Nawal Singh Sisodia and SDOP Khilichipur Ms. Nisha Reddy. Chalchipuran team in Darshan thane was constituted under the leadership of PS Thakur,PSI Guddu Kushwaha.Ambos were put at place specified by two persons to cordon and catch.
100 grams Smack whose market price is 10 lakhs in international market, a Hero Splendor and 50,000 rupees were found from the two persons,Aropi Gokul son of Narayan Singh Tanwar age 26 years and Chansih son of Devilal Tanwar age 23 years. Both residents of Vinayakabe police station. Both were booked under Section 8/21 NDPS and after the arrest of the accused the police bought the Smack to the spot. 252/19 was taken in the registered taxation. Intensive inquiry is being done in connection with the sale of illegal drugs.