ATM AND NET BANKING FRAUDS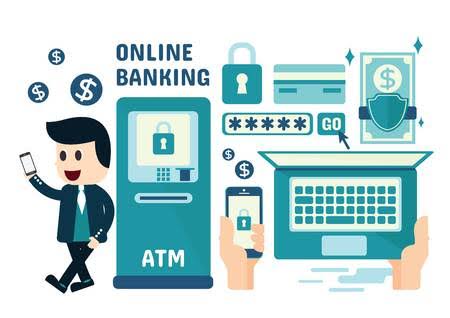 ATM and Net Banking Frauds
By Isha Shukla
With the increase of technology and its use in recent time, the crimes have also increased. Such is the case with cyber frauds which include ATM and net banking frauds. People nowadays prefer digital payment and go cashless. Even the government also supports that and encourages people to do so and why not? It's always better to just pay through your phone or computer with a simple click rather than carry the money with you. Online payments may have made our life easier but have also increased the risks of online frauds. The easier it is to pay now, the easier it is to fall victim to an online fraud.
According to a report of Norton Cyber Security Insights, India alone lost $18.5 billion due to financial cyber crimes in 2017. Almost 80% of cases in cyber crime are related to revealing ATM passwords, OTPs and details of bank account. Below is a list of most common types of ATM and net banking frauds-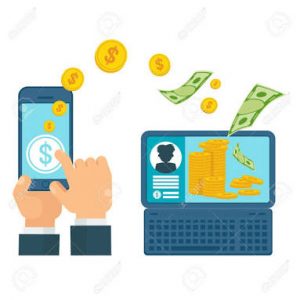 1. Vishing – Vishing is when the fraudster directly contacts the victim through a phone call to get information from him like an ATM pin, net banking password, customer ID, OTP and debit/credit card related details. He pretends to be a bank employee or government employee and gives the victim a fake reason like reactivation of an account or sending a new card or linking the Aadhar with account and gets the details.
2. Smishing – The fraudster sends mobile phone texts messages with some bait of winning lottery or cash prize and makes the victim to call him back on a fraudulent number or visit fraudulent website or downloading harmful content through phone or a website.
3. Phishing – In phishing, the fraudster sends an email from a legitimate looking source to bait the victim. He pretends to be a bank official and urges the victim to immediately update or verify his bank details due to some emergency. After the victim clicks on the email, he is directed to a fake website that looks exactly like the official bank website. He then enters his bank details on this fake website thereby giving his information to the fraudster.
4. SIM Swap – The fraudster somehow manages to get a new SIM card with same number as the victim from victim's mobile operator and then generates OTP (One Time Password) through it, to transact money. He gets the victim's personal details through phishing, vishing or smishing or any other method. Then he contacts the mobile operator using those details and gets the original SIM blocked. He then visits the mobile operator with fake IDs of the victim and gets the original SIM deactivated.
5. Money Mule – The fraudster sends illegal or laundered money into the victim's account so that the victim becomes the target in case of a police investigation. The victim is thus termed as money mule. The fraudster contacts the victim through a call or text or email and persuades the victim into receiving the money by providing some extra commission. This money mule is then directed to transfer money to some other money mule's account thus creating a chain and in the end, through this chain, the money is transferred to the fraudster's account.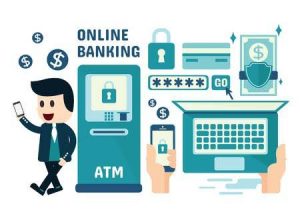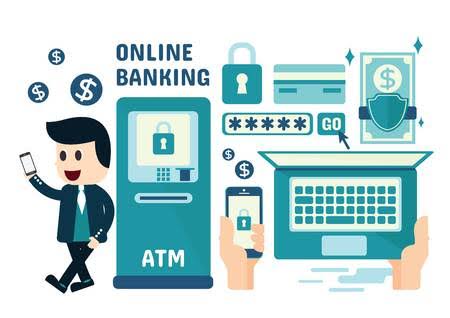 Preventive Measures and Precautions –
1. Never give your card details to anyone via a call or text unless the contact has been initiated by you. If you randomly get a call citing any reason for getting your bank details, first contact the bank officials directly, by personally visiting the bank or calling them.
2. Always use strong passwords and frequently change them.
3. Never use net banking or online transaction services through someone else's phone or a public computer system such as in café's or libraries.
4. To make sure the website is genuine always look for the lock sign on the web address window. If a website starts with "https://" it's a safe site as the 's' stands for secure and means that the site is encrypted.
5. Always log out of the bank's page after an online transaction instead of directly closing the browser and delete the browser history for additional protection.
6. Avoid using third-party extensions, plugins or add-ons for your web browser as it may secretly track your activity and steal your personal details.
7. Do not save your credit/debit card details on an app or its e-wallets as it increases the risk of fraud or hacking in case of a security breach.
8. Do not click on any suspicious looking e-mails or texts offering money of any kind as it could be a hoax for stealing information.
It is still shocking to see that so many people fall prey to these fraudsters and end up being a victim to these online frauds. A major reason behind this is the lack of awareness or care. It's easy for fraudsters to deceive a person if he is unaware or ignorant about the safety precautions or even the crimes happening around him. It just requires one simple mistake from the victim's part that could lead fraudster to steal his information and money. So try to be aware and up-to-date and informed about the happenings of crime around you such as online scams and frauds technique. Take extra care and precaution and be cautious while doing an online transaction. Doing all this is a sure way to stay safe from an online fraud.